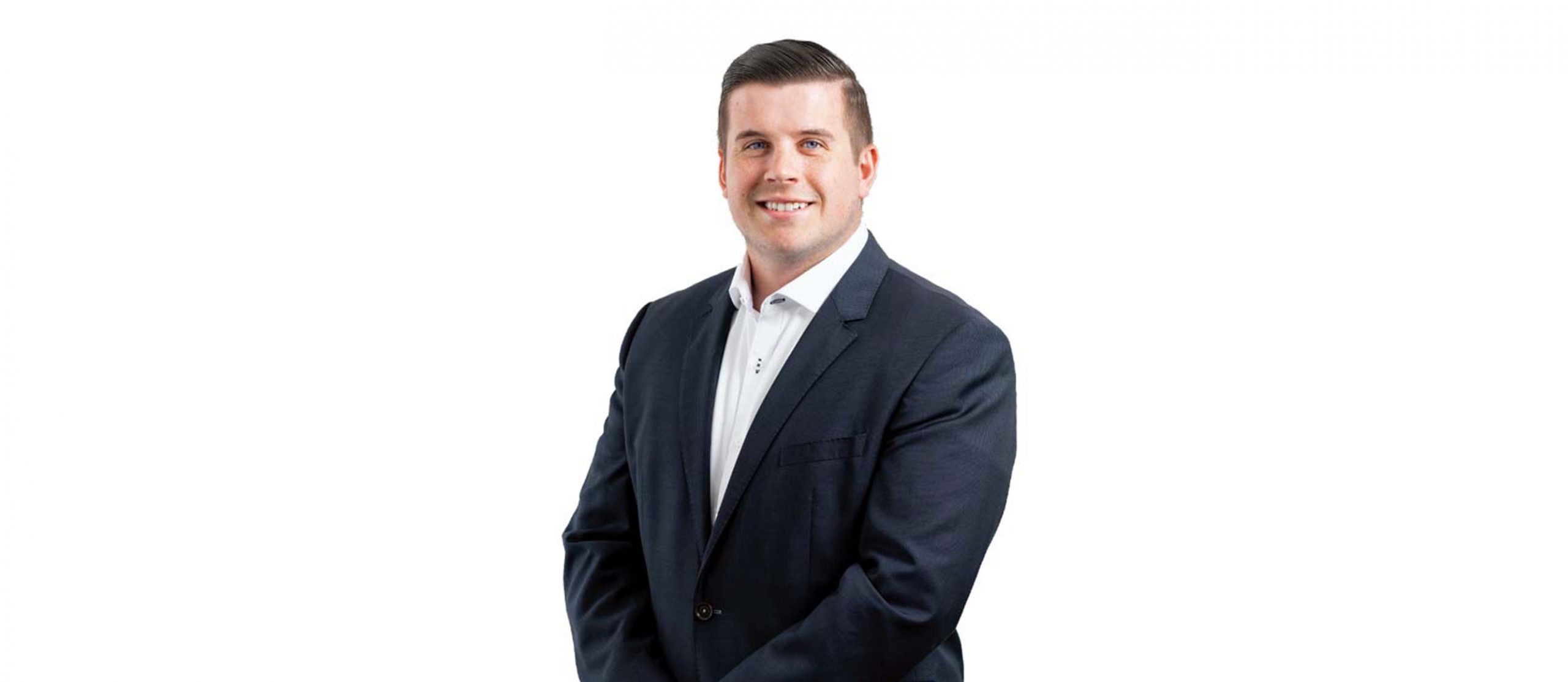 Brandon Nimigon is the new owner and Broker of Record of CENTURY 21 Granite Realty Group Inc. Brokerage in Haliburton, Ontario. The former owners, Andrew and Anne Hodgson are stepping back from their leadership role but will continue to be sales representatives and help Brandon take over the business they built up over the past several years.
Brandon started his real estate career five years ago with CENTURY 21 Granite with the long-term goal of one day becoming an owner. In November, Andrew and Anne decided they wanted to switch their focus and, while it was earlier in his career than expected, Brandon knew it was the right step for his career.
"Over the last five years and through my recent transition to owner, the vast array of trainings for REALTORS® at any level and the endless support from other C21 members and head office are just some of the reasons why I continue to choose CENTURY 21," he says. Brandon plans to use the C21 training tools and his own mentoring skills to help get new agents quickly set up for success.
"Brandon has been a passionate and knowledgeable Realtor and we look forward to watching what he accomplishes in his new role." Says Brian Rushton, Executive Vice President CENTURY 21 Canada. "With his energy and vision, CENTURY 21 Granite Realty Group will be nothing short of successful and it will continue to deliver the gold standard to the Haliburton county area."
The locally owned, CENTURY 21 Granite Realty Group Inc. Brokerage currently has 27 agents in 4 offices throughout Haliburton county. Brandon has the goal of hiring 3 new agents this year and a long-term goal of further agent and office growth. He plans to open new offices in the needed areas throughout the cottage country region.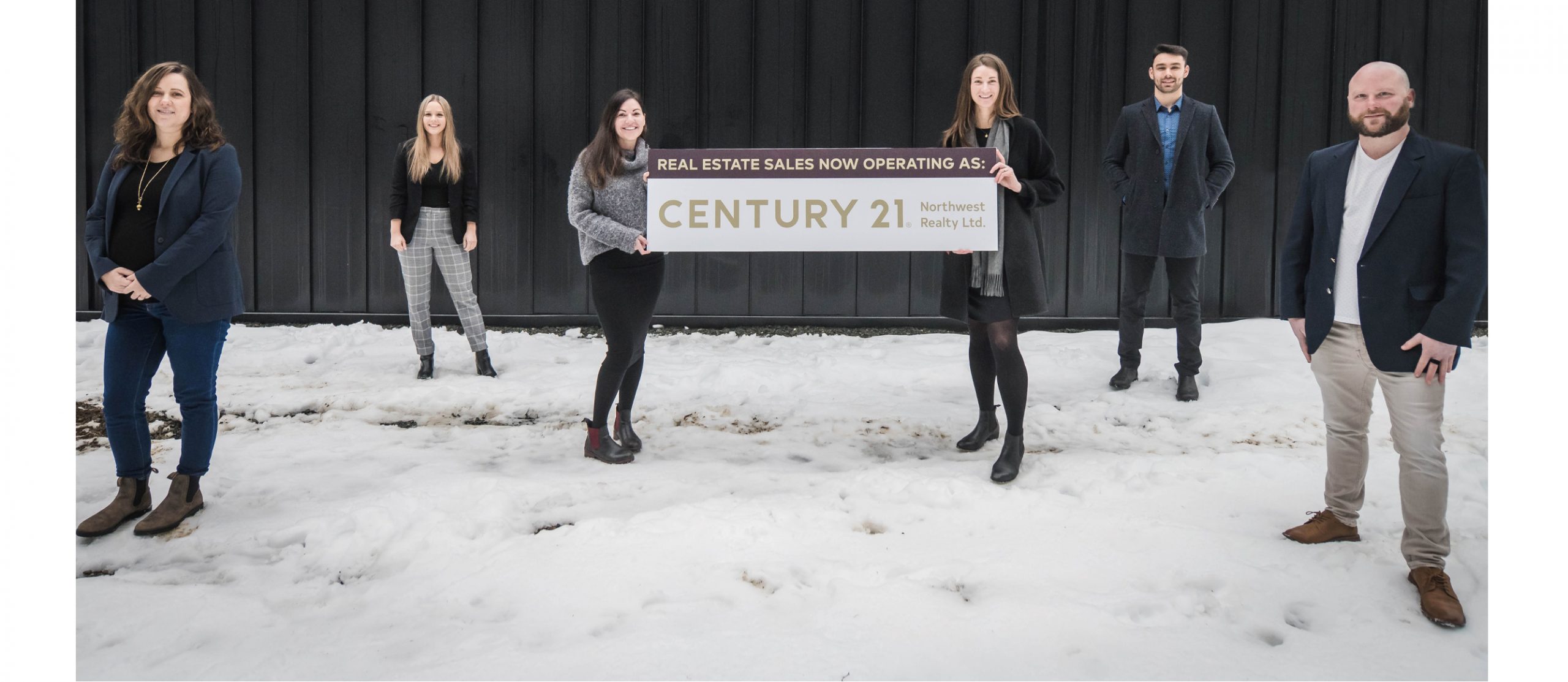 Kitimat– Annelise Miller and Hayley Vilness are new franchisees, based out of Kitimat, British Columbia. They have been in the real estate industry for about six years and saw the need for competition in their community. They had a five year goal to own their own brokerage, and decided mid-2020 that it was time to start making that dream a reality. While researching their options, they were drawn to CENTURY 21 Canada.
"The rebranding originally caught my eye," says Miller. "But the more I learned about the company and what they offered to both agents and franchisees, I knew that we couldn't do this on our own and we'd be so much more powerful with the brand behind us."
C21 Northwest Realty is opening its doors with six agents in the office. The duo says their goal is to continue to grow while fostering a supportive and successful group within their brokerage.
CENTURY 21 Canada Executive Vice President Brian Rushton says the two owners bring great energy to their business. "We're always excited to have younger franchisees who will be with the industry for decades to come. Annelise and Hayley were enthusiastic from the very beginning and we look forward to supporting their dream of owning their own business."
Miller says they are working to introduce the CENTURY 21 name to Kitimat and will continue their launch through 2021. The group of REALTORS® already have a strong reputation in the Kitimat area and look forward to how CENTURY 21 will enhance their ability to deliver the gold standard to clients.
Annelise Miller and Hayley Vilness, Owners, CENTURY 21 Northwest Realty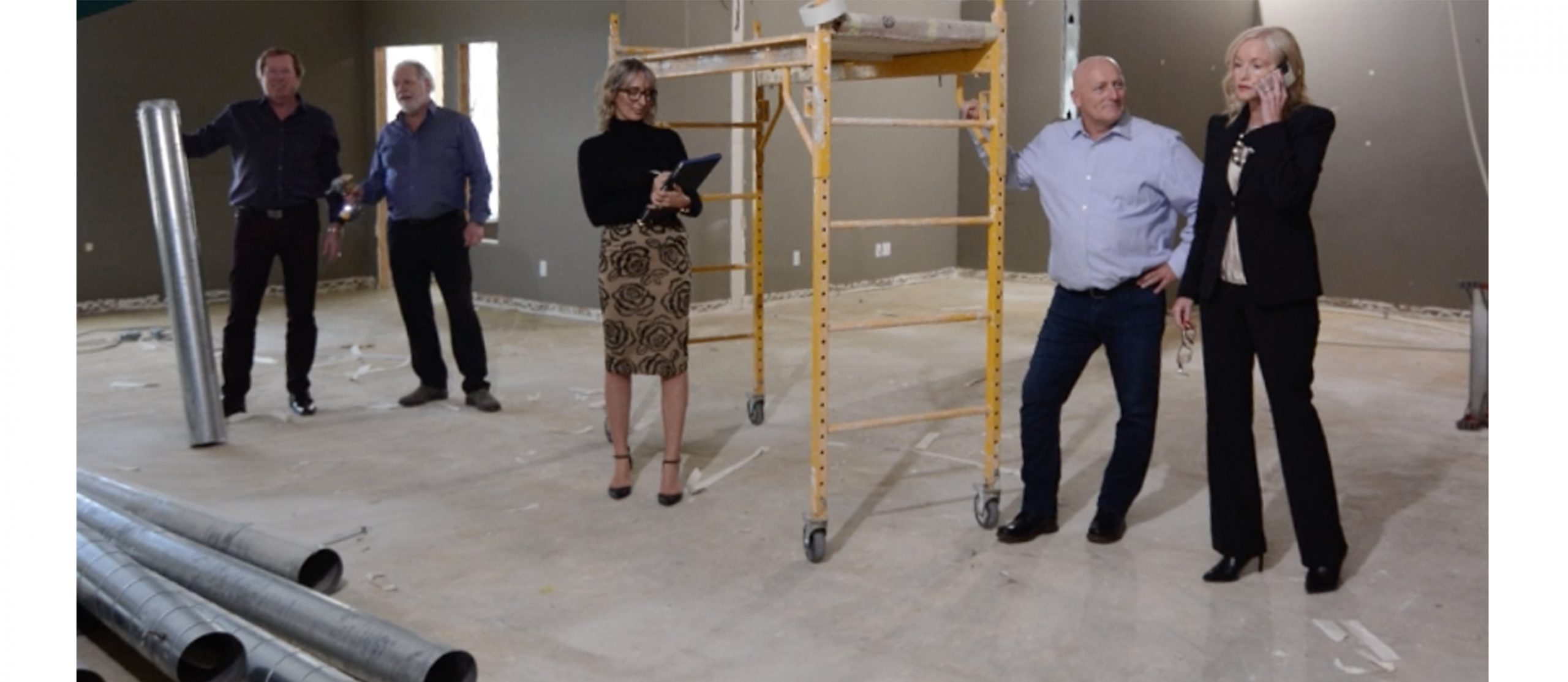 C21 Maximum is now open in Red Deer. Construction is underway for a new facility at 3617F 50 Avenue which is set to open in April 2021. Because of the backgrounds of the new owners, the franchise will focus on residential real estate, property management and commercial real estate needs in Central Alberta.
"I'm looking forward to working with my daughter, the Bowness team and Bill Hogg to set our own direction for the next decade," says Dale. "This is a goal that I've always had and to share the work and successes with my partners is so rewarding." He adds that the relationships and referral networks that they have built with CENTURY 21 helped make the decision to affiliate with the brand an easy one.
"This is a very successful group of people," says Brian Ruston, Executive, Vice-President of CENTURY 21 Canada. "We value the contributions they have all brought to our network over the past 25 years and we look forward to watching what they accomplish in their new roles."
Highly Awarded Team
This ownership group includes several successful and awarded agents:
Dale Devereaux – 70 awards since 1996, including the Dick Laughlin Hall of Fame award. It's the highest honor bestowed on a CENTURY 21 agent and recognizes an excellent track record of quality service, sales production, and performance within their local community.
Tara Devereaux – 17 years experience. 15 awards since 2006 including Centurion Producer.
Dennis & Brenda Bowness – 21 years combined experience. Top 1% in Canada, Brenda has been nationally ranked in both production and units.
Bill Hogg – Specializes in property management. 36 years experience in commercial lending.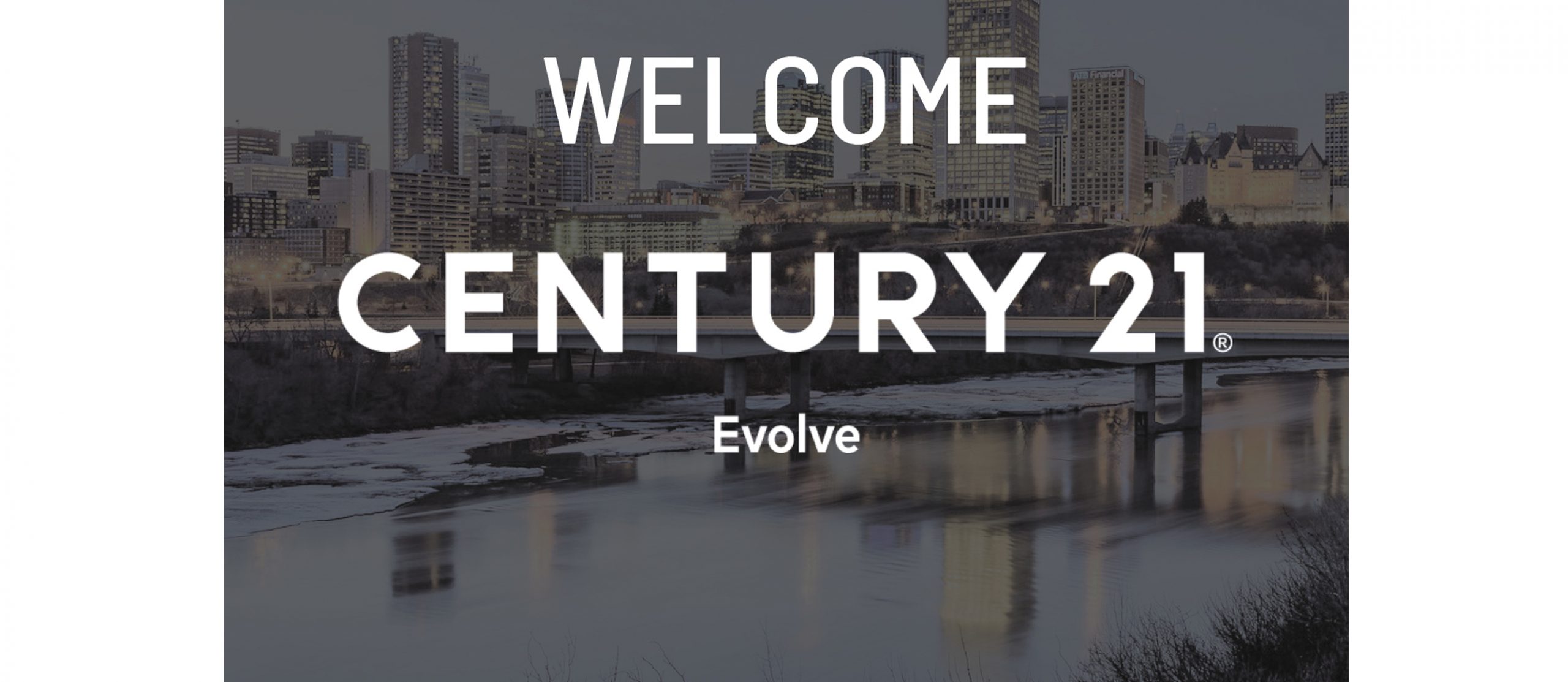 Edmonton, Alberta has a new CENTURY 21 franchise. Dan Gitzel has recently made the move from Realty Executives to CENTURY 21. He's been in real estate for 30 years, and previously owned a franchise with Sutton Group prior to Realty Executives.
"I looked at all the options and all the brands. There is no one offering what CENTURY 21 has for agents, from information to training and a wide variety of tools." Gitzel says.
Gitzel adds he is also surprised at the breadth of the training available. There is complete content for brand new agents and experienced ones as well.
While he is starting small, Gitzel hopes to develop a strong recruiting presence in the city and grow his office to 40-50 people by the end of 2021. He's currently renovating an office at 14315-118th Street in Edmonton.
"Welcome to Dan and his team. With his passion for real estate and extensive experience in the industry, we look forward to helping him grow his new franchise in Edmonton."- Brian Rushton, Executive VP, CENTURY 21 Canada
Dan Gitzel, CENTURY 21 Evolve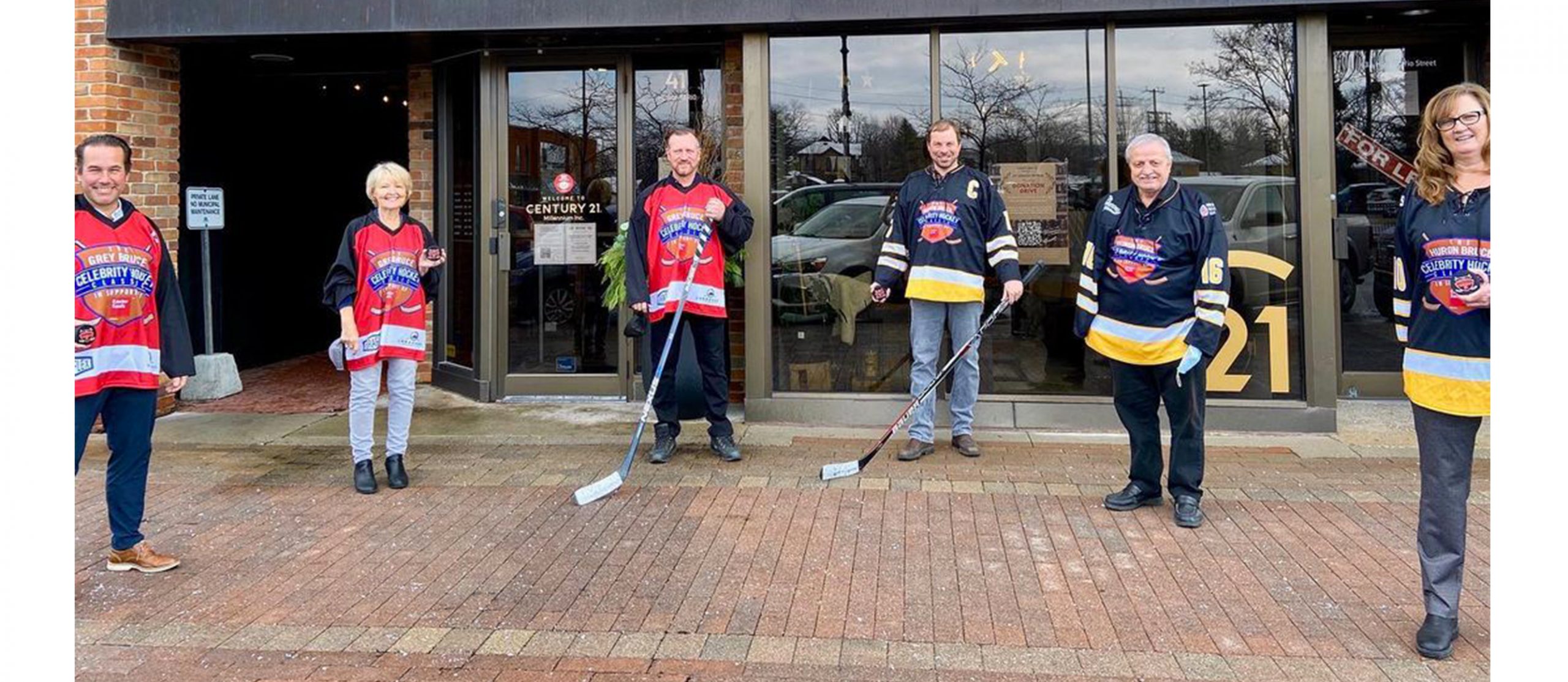 Despite the pandemic, agents at CENTURY 21 Millennium continued their participation in an annual fundraiser for children at Easter Seals Ontario. The Celebrity Hockey Classic Series is a friendly hockey match on local ice rinks with former professional hockey players. Despite no actual game being played this year, the NHL super stars showed up via Zoom to help motivate fundraisers.
C21 Millennium offices in Collingwood and in Brampton each had a "coach" to lead their teams and were able to exceed their fundraising goal of $7000 to more than $8200—the top fundraiser at the event. That's an exciting achievement because it means they will get first draft for next year's event and they will have their choice of hockey legends when the event returns to the ice (hopefully).
All the money raised from the Celebrity Hockey Classics event goes to children from their own local communities which is especially important to the group. Easter Seals had set a goal of raising $600,000 for the event and surpassed that by over $20,000 with the help of so many generous donations.
For the past 20+ years the Century 21 Millennium agents have raised money during this event and donate a portion of proceeds with every home sold to Easter Seals. With 5 offices, and 220+ agents in Brampton, Orangeville, Collingwood, Wasaga Beach and Thornbury, the Century 21 Millennium family is committed to these children and committed to the communities they serve! WELL DONE TEAM C21 MILLENNIUM!!
"Thank you to the CENTURY 21 Millennium Inc. team for your continuous effort in supporting Easter Seals!" — Trevor Evans, Kevin Woolham & Josee Rivard, CENTURY 21 Millennium Inc. Brokerage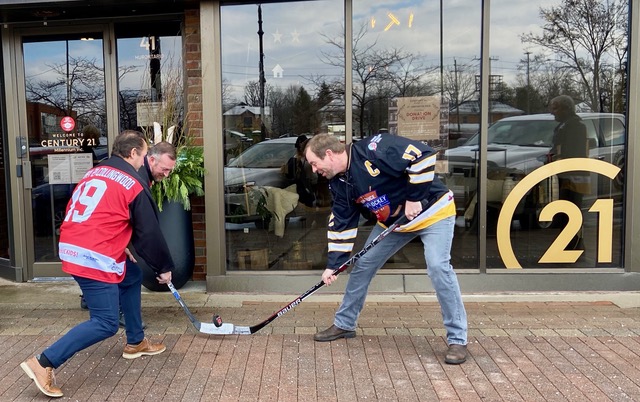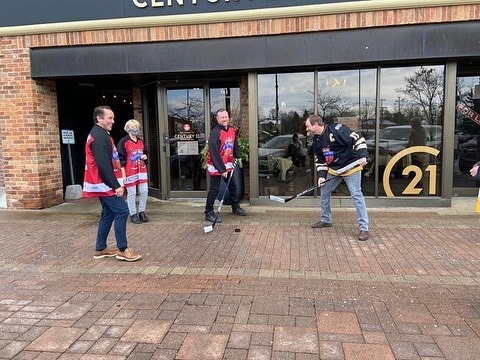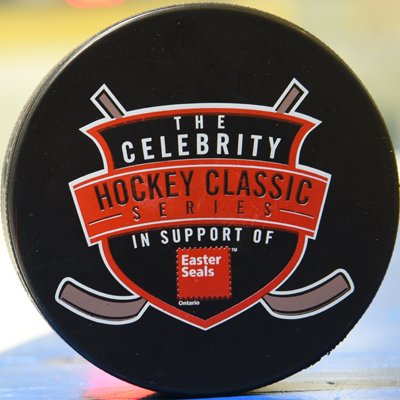 The Celebrity Hockey Classic in support of Easter Seals has gone virtual for 2020, and this did not slow down CENTURY 21 Heritage Group's effort in raising funds for the in-need Easter Seals kids and their families. The annual hockey tournament usually takes place on a local ice rink with a NHL Alumni drafted to each team, but to keep all players safe the event has been postponed.
Instead of an in-person event, the fundraisers had a once-in-a-lifetime opportunity to participate in a York-Simcoe Virtual Draft via Zoom. Ken Reid, Sportsnet Central, hosted the live event joined by the former professional hockey player- Wendal Clark, Doug Gilmour, and Kirk Muller. They shared stories from their past NHL days then the 12 fundraising teams drafted their former NHL alumni.
The C21 Heritage Group team was thrilled to have raised over $11,000 to help children living with disabilities in their community. Their relentless effort to fundraise allowed them to draft former Toronto Maple Leafs player Steve Thomas, aka 'Stumpy'. Not only will Thomas play alongside the C21 Heritage Group team in the 2021 game, but he will also join them for an event in the summer of 2021. This new in-person celebrity experience was created to help further motivate fundraisers.
With COVID-19, C21 Heritage Group knew that raising funds for Easter Seals kids would be even more important this year. The pandemic has forced many kids and their families to make major adjustments in their lives, and the need for equipment is greater than ever before. The money raised by the C21 Heritage Group and the Celebrity Hockey Classic will go towards supporting these children living with disabilities and getting them the essential specialized equipment they need.
"A huge thank you to all our REALTORS® at CENTURY 21 Heritage Group who helped out and donated this year!" – Eryn Richardson, CENTURY 21 Heritage Group
Snapshots from the 2020 Celebrity Hockey Classic draft pick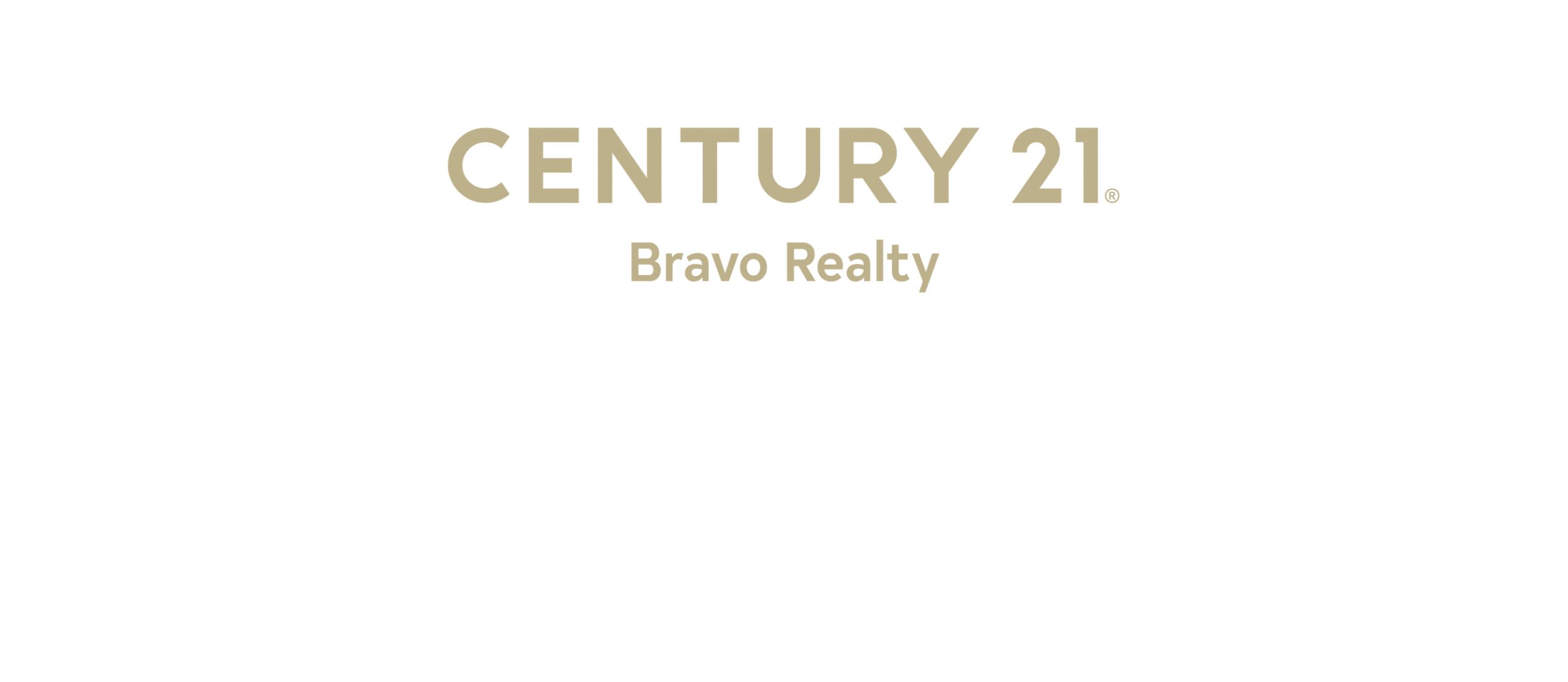 CENTURY 21 Bravo Realty Property Management Welcomes Steve Monteith
Steve Monteith has 15 years of experience in the construction industry. Starting as a labourer when he was 15, and expanding his education in construction management at SAIT. Steve moved into construction management where he learned how to manage budgets and, more importantly, people.
After moving to Edmonton for a while, Steve decided to make a change and pursue a career in Property Management where he could utilize his in-depth knowledge of construction practices, buildings and people management to give superior service to their clientele.
Outside of work, you could find him where you can't find him; deep in the wilderness, hiking, fishing, hunting, and camping. He also enjoys woodworking and sipping a cold craft beer from a local brewery.
CENTURY 21 Bravo Realty Welcomes Ibrahim 'Abe' el Hage
Abe has been a licensed real estate agent since 2006 and has joined CENTURY 21 Bravo Realty in order to reach a global audience.
What makes him unique: Nicknamed as "the rainmaker" in the industry, Abe El Hage has a reputation for getting the job done! Earning #1 REALTOR® in all of CIR Realty in 2018, Abe has sold over half a BILLION dollars in real estate – an absolutely astounding number!
Hobbies: Anything outdoors that takes him away to unplug for awhile. Time with family, hiking, quadding, and motorcycling.
The thing he loves most about Real Estate: Putting all of his skills in service to offer every client the best experience possible and to launch first time home buyers into the most rewarding experience of their lives.
Super Agent gifts: With a past in home construction and design, Abe's most endearing quality of humility keeps the focus solely on his clients and never on his successes.
CENTURY 21 Bravo Realty Welcomes Grant Kelba
Grant has been a licensed Real Estate Super Agent since 2019, with previous experience as a licensed REALTOR® from 1992-1998.
What makes him unique: Grant has deep roots in community service as a born and raised Calgarian. The creator and original Harvey the Hour, president of the Downtown Kiwanis club and Kamp Kiwanis and all-around advocate of all things Calgary.
Hobbies: Grant's hobbies include fitness, hiking, cycling, home improvements and family.
The thing he loves most about Real Estate: The ability to help a family find the perfect community to invest their future in.
Super Agent gifts: His devotion in providing the best, customized service to each and every client.
CENTURY 21 Gateway Real Estate merges with CENTURY 21 Bravo Realty
CENTURY 21 Gateway Real Estate is now part of the team at CENTURY 21 Bravo. The two offices have been associated in different ways for over eighteen years and have built a strong relationship during that time.
Both offices thought a merger was a great idea because they have worked together so well for so long. They share the same values and beliefs and are a good match.
Charlotte Hogarth & Melissa Hammer, Realtors®, The Gateway Team
Dave Hogarth, Associate Broker
Brenda Wigley, Realtorr®/ Property Manager
Dan Coates, Realtor®
Anna Crowe, Administrative Assistant
Adam Mirus, Realtor®
CENTURY 21 Bravo Realty Welcomes Tarek Hageahmad
Tarek has been a licensed real estate agent since 2014 and has worked in sales management since 2010.
What makes him unique: Tarek was once a child star and has deep roots in TV, journalism and broadcasting. Always on trend with the needs of his audience, he has made an impact in construction, contracted millions of dollars in new-home sales, re-sales, and investment 'flipping', and has earned multiple Top Producer awards.
The thing he loves most about Real Estate: Putting all of his skills in service to offer every client the best experience possible as he guides them through one of the largest purchases of their lives.
Super Agent gifts: Tarek's strong communication and marketing skills to report on how the proper understanding and management of your home investment can lead to a degree of prosperity and security that is accessible to all.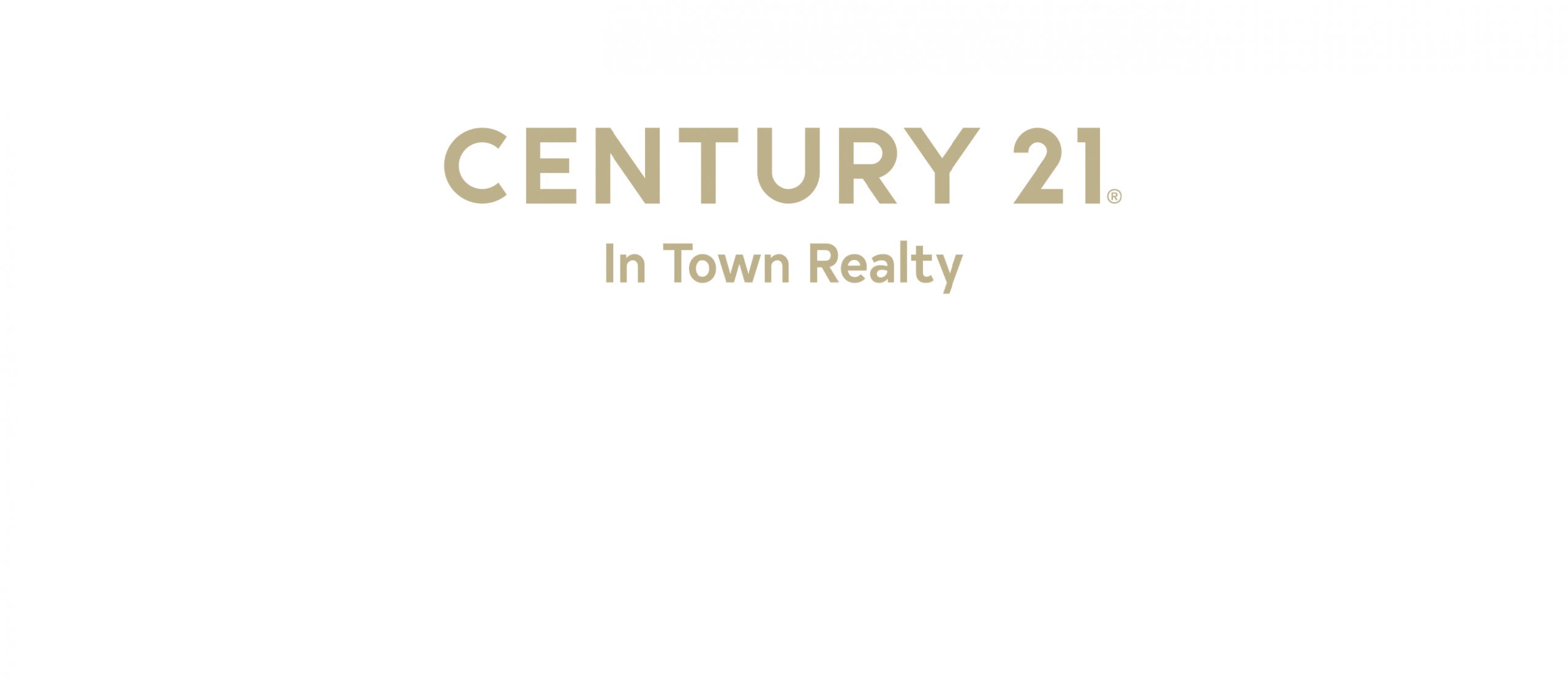 Chantal Vignola & Tyler MacDonald 
Chantal and Tyler left CENTURY 21 earlier this year because of changes with their team, but quickly returned.
"I'd never been anywhere else and I really appreciate what Mike has to offer," says Vignola. "From the seamless transaction management to the open house team and the awards program, this is the place I want to spend my career."
Tyler and Chantal are taking over the Coal Harbour office, along the seawall, which they are currently renovating. "We're making the space work for our team of four and are already looking to build it further as we head into 2021," says Tyler.
Rick Clarke
When Rick Clarke's daughter decided to go into real estate and work with her father, he knew CENTURY 21 was where he wanted her to hang her license.
"After working with several brands throughout my career, I can easily say you don't feel like a number at C21. It truly is a family. This is where I want my daughter to grow her own career."
Rick works with clients across British Columbia and specializes in online leads. He hopes to grow his own team and attract other teams to work with him. Ultimately, he would like to expand to help and coach agents across Canada.
"I am thrilled to have Rick, Chantal and Tyler back with CENTURY 21 In Town Realty. Sometimes you need to let them go in order for them to see the value they get with the C21 brand. I look forward to helping them continue to grow their businesses in Vancouver and around the province."- Michael LaPrairie, President, CENTURY 21 In Town Realty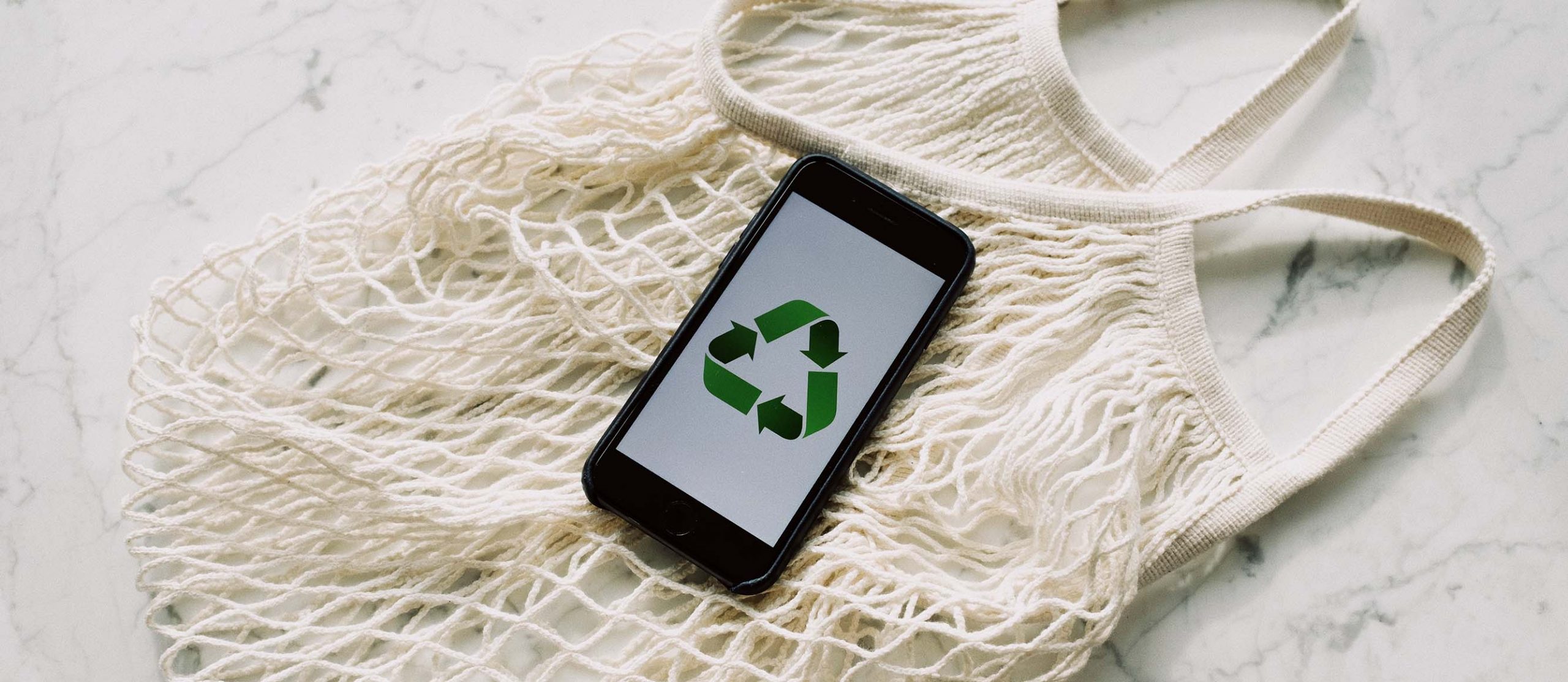 Life@Home – September 2021
Many people struggle with where to begin when it comes to being more environmentally conscious. With everyone spending more time at home, why not start there? You don't have to buy new energy-efficient appliances or install solar panels, but small changes in your home can go a long way in helping reduce your carbon footprint. Here are some simple ways to make your home eco-friendlier, so you can contribute to a sustainable environment while saving money!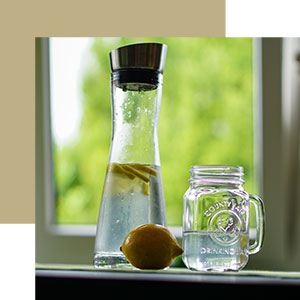 1. Avoid Wasting Water
One of the simplest ways to make your home more eco-friendly is to cut down on your water waste. Simply turn off the tap when brushing your teeth, take shorter showers, and check for leaks. Conserving water will not only help the environment but your bills will see a considerable decrease. While we are on the topic of water, switch to a water filter or a reusable water bottle to cut down on single-use plastic bottles.

2. Natural Cleaning Products
It is time to embrace natural cleaning products because they are equally effective, don't contain any harmful chemicals, and are far better for your health. You may see the price tag on natural cleaning products and be scared off this tip, but many of your daily cleaners can be made at home. Check out this list of homemade cleaners you can make with ingredients you already have.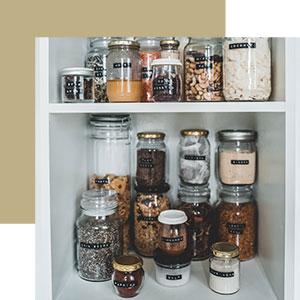 3. Repurpose Jars
Upcycle your glass jars into many uses throughout your home to start living a zero-waste lifestyle. Many of your favourite grocery items come in glass jars – pasta sauce, pickles, jams – and they make the perfect reusable container once you have finished off the delicious food. These are far better for the environment than plastic containers and will save you cleaning time and money. You can use glass jars in the kitchen for fermenting, storing food, or as shakers. Plus, they can be used all around your house for gardening, storage containers, and fun crafts. The creative opportunities are endless.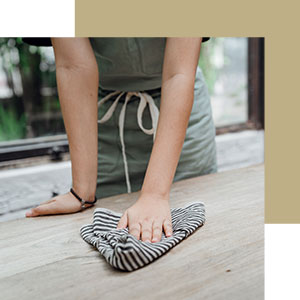 4. Eliminate Paper Towels
Paper towels and napkins are an easy go-to in a busy kitchen but switching to cloth towels or rags will save you money and help you live a sustainable lifestyle. These can be re-used many times and easily washed once they get too dirty. Try making your own rags by cutting old shirts or towels into smaller pieces.

5. Reconsider Your Laundry
Start washing your clothes in cold water. Washing with cold water will help cut down your energy consumption as a lot of power goes towards heating the water. Cold water will also help preserve your clothes' condition and colour. If you want to make your clothes last even longer, hang-dry them! Get an outdoor line or collapsible rack to make hand drying a breeze and let you skip the dryer. But if the dryer is a must, switch single-use dryer sheets or use a reusable wool dryer ball for fewer wrinkles, softer clothes, and less drying time.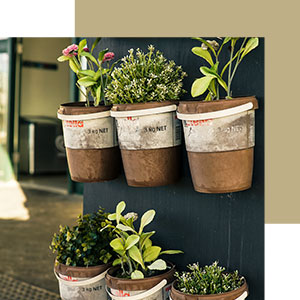 6. Plant a Garden
Plants and edible gardens help contribute to a sustainable environment and make a fun hobby! Adding greenery around your home will help produce more oxygen and reduce CO2, making your air cleaner and your décor more beautiful. As well, try adding an herb or vegetable garden to add homegrown flavour to your meals. Edible gardens can be held in any space, big or small, and will save you time and money on trips to the grocery stores. Plus, a backyard garden reduces the use of produce plastic containers. When watering your plants, use collected rainwater to reduce water consumption.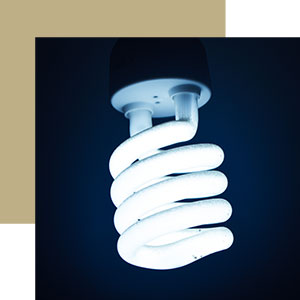 7. Switch to LED Bulbs
Invest in LED light bulbs to help make your home more eco-friendly. These energy-efficient bulbs may have a higher price tag, but they will save you money in the long run by using less energy and lasting longer than incandescent bulbs. With so many LED bulbs to choose from, check out this guide to help your pick your perfect match.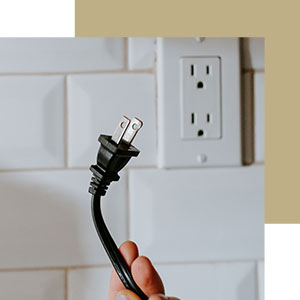 8. Unplug Electronics
This tip is as simple as it sounds– unplug not-in-use electronics. Chargers, TVs, and other electronics use energy even when they are powered down, so unplug them to lower electricity consumption. Try plugging electronics into a power bar to easily power down with no hidden energy consumption. Plus, the power bar's 'on' light makes it obvious when electronics are draining power and makes turning off accessible and painless.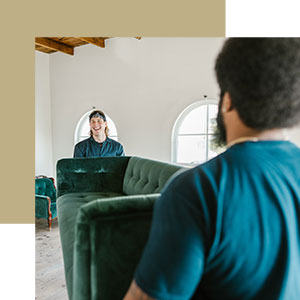 9. Reuse Instead of Buying New
Moving or redecorating? Instead of buying new or throwing away unwanted pieces, try online marketplaces or thrift stores. This is a great, eco-friendly way to easily get rid of or find home pieces while saving money. You can also try refurbishing old items for a fun and creative DIY project that the whole family can participate in.
Monthly Feature

DIY Project: Reusable Oilcloth Bowl Covers
This eco-friendly DIY oilcloth bowl cover will keep food fresh and eliminate wasteful, plastic saran wrap.
Get DIY Project Here

Recipe: Heirloom Tomato and Zucchini Galette with Honey + Thyme
This extraordinary and savoury galette uses ingredients you can grab at your local farmer's market and will be your new go-to sustainable dish.
Image Credits: Image 1, Image 2, Image 3, Image 4, Image 5, Image 6, Image 7, Image 8, Image 9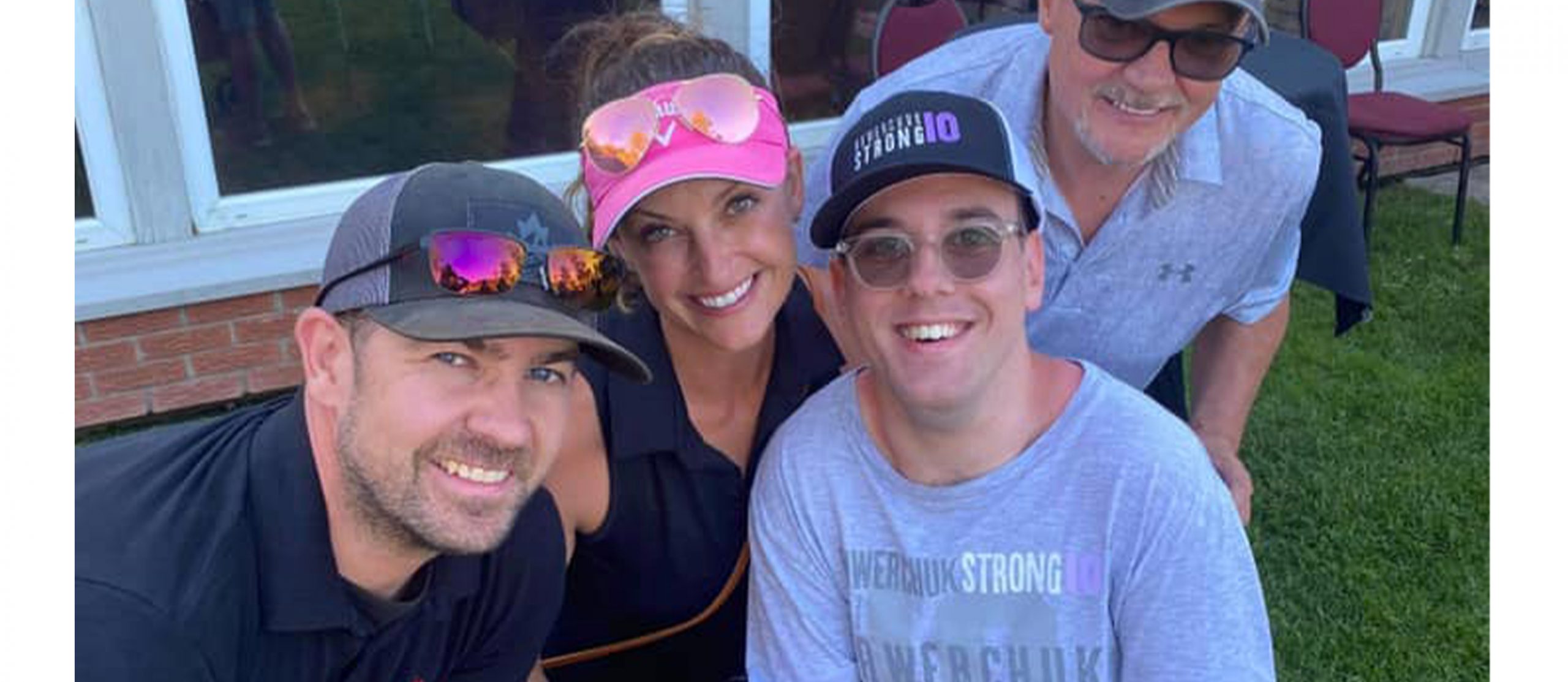 CENTURY 21 B.J. Roth Realty Ltd. hosted the 15th Annual Showcase of Celebrities Golf Tournament in late September and helped raised $42,000 for Easter Seals.
This year's event took place at the Bear Creek Golf Course in Barrie. ON and looked a little different than previous years. To keep everyone safe and distanced. there was no shotgun start or big dinner afterwards. and the number of volunteers had to be significantly reduced. However. the 160 players still enjoyed a beautiful sunny day on the golf course. They had delicious food. a silent auction. and a live raffle.
The silent auction and live raffle raised over $3000. but the B.J. Roth team was amazed with the amount of people who donated to raise funds for essential specialized equipment for Easter Seals kids. With the generous individual donations. they managed to raise enough money to purchase 2 walkers and 2 Splashies (a specialized unit for bathing a child with disabilities) averaging a total of $11.800.
Although. some of CENTURY 21 BJ. Roth Realty Ltd.'s fundraising events had to be cancelled due to the pandemic. the team continuously finds fun. creative. and safe ways to give back. earning them the #1 C21 Easter Seals fundraising company for 6 consecutive years.
"People like Casey MacKay are the reason we continue to support Easter Seals year after year. Easter Seals as an organization makes a difference in the lives of these children with disabilities, and through fundraiser such as this, is able to provide much needed equipment for the kids." – Theresa Kerr, CENTURY 21 B.J. Roth Realty Ltd.
"COVID truly had an impact on our kids and families and events like today, the fact that we can have it and raise some money, is really going to make a hug impact." – Kevin Collins, President & CEO, Easter Seals Ontario