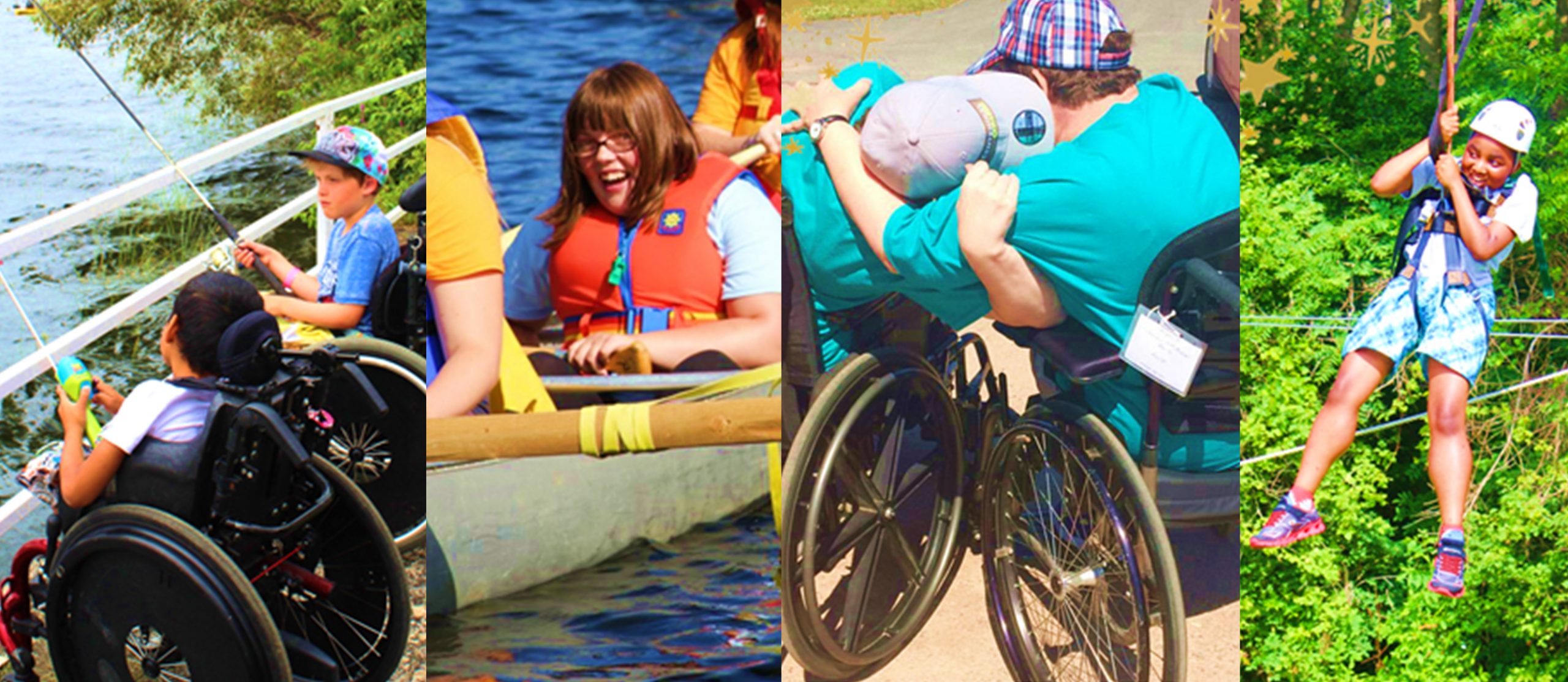 MADISON, N.J. (February 1, 2022) — Today, Century 21 Real Estate LLC announced that in 2021 the CENTURY 21® System raised more than $3.2 million for Easterseals, one of America's largest nonprofit healthcare organizations that for more than 100 years has worked tirelessly with its partners to enhance quality of life and expand local access to healthcare, education, and employment opportunities for more than 1.5 million persons with disabilities, their families and caregivers. Since the inception of this philanthropic partnership in 1979, the CENTURY 21 network's independent franchisees and affiliated relentless sales professionals have collaborated to raise a total of $132.2 million. As the brand looks ahead in 2022, the team is excited to continue building on its partnership with Easterseals and find new ways for its global network of professionals to support this important organization's life-changing local services and powerful advocacy for the one in four Americans living with disability today.
"Our 43-year-long commitment to Easterseals illustrates the culture of giving back that is baked into the CENTURY 21 brand and the relentless spirit of our sales professionals to make a difference in the lives of the people and the communities where they live and work," said Michael Miedler, president and chief executive officer of Century 21 Real Estate. "We look forward to celebrating our partnership with Easterseals and the many other local community and philanthropic efforts of our system members as we mark our brand anniversary on July 28, with our inaugural systemwide 'Day of Giving.'"
"We are truly thankful to the CENTURY 21 System for their extraordinary commitment to Easterseals," said Mark Hechinger, Interim President and CEO, Easterseals. "For 43 years, CENTURY 21 affiliated brokers and agents across North America have been helping Easterseals lead the way to full equity, inclusion, and access through life-changing disability and community services. Together, we're empowering people with disabilities, families, and communities to be full and equal participants in society."
In 2021, for the eighth consecutive year, the top two Easterseals fundraisers from the CENTURY 21 System were:
CENTURY 21 Town & Country; Utica, Michigan
CENTURY 21 Judge Fite Company; Dallas, Texas.
This is the 25th straight year that CENTURY 21 Town & Country has held the top spot among brokerages for fundraising efforts to benefit Easterseals. In fact, CENTURY 21 Town & Country broke last year's record of $1,638,574 by raising $1,750,931 in 2021.
This year, 10 of the Top 21 leading the CENTURY 21® System fundraisers are Canadian firms, led by CENTURY 21 Foothills in Alberta. The "Top 21" North American Fundraisers for Easterseals in 2021 are:
CENTURY 21 Town & Country, Utica, Michigan
CENTURY 21 Judge Fite Company, Dallas, Texas
CENTURY 21 Foothills Real Estate, High River, Alberta, Canada
CENTURY 21 B.J. Roth Realty Ltd. Brokerage, Barrie, Ontario, Canada
CENTURY 21 Dreams Inc. Brokerage, Oakville, Ontario, Canada
CENTURY 21 Arizona Foothills, Phoenix, Arizona
CENTURY 21 Leading Edge Realty Inc. Brokerage, Markham, Ontario, Canada
CENTURY 21 Heritage Group Ltd. Brokerage, Richmond Hill, Ontario, Canada
CENTURY 21 Bachman & Associates, Winnipeg, Manitoba, Canada
CENTURY 21 North Homes Realty, Lynnwood, Washington
CENTURY 21 Green Realty Inc. Brokerage, Mississauga, Ontario, Canada
CENTURY 21 Advantage Gold, Southampton, Pennsylvania
CENTURY 21 Scheetz, Carmel, Indiana
CENTURY 21 Real Estate Center, Lynnwood, Washington
CENTURY 21 Executives Realty Ltd., Vernon, British Columbia, Canada
CENTURY 21 Dome Realty Inc., Regina, Saskatchewan, Canada
CENTURY 21 Frontier Realty, McMurray, Pennsylvania
CENTURY 21 Professional Group, Ocoee, Florida
CENTURY 21 Peak, Woodland Hills, California
CENTURY 21 Bamber Realty Ltd., Calgary, Alberta, Canada
CENTURY 21 Novus, Carrollton, Georgia
A reception recognizing the achievement of the "Top 21" offices will be held on March 23 during the One21 Experience, the global CENTURY 21 networking and learning event, in Las Vegas, Nevada.
About Easterseals
Driven by its purpose to change the way the world defines and views disability, Easterseals makes profound, positive differences in the lives of people with disabilities every day through its life-changing services and powerful advocacy. For more than 100 years, Easterseals has been an indispensable resource for children and adults with disabilities, veterans, seniors, their families, and their communities. Together, its national network of 67 Affiliates serves 1.5 million people annually through high-quality community- and home-based services that include early intervention; autism services; workforce development programs; medical rehabilitation including physical, occupational and speech therapies; behavioral health services; adult day programs; and much more. In schools, workplaces, and communities, Easterseals is fostering environments where everyone is included and valued – making a real and positive impact on us all. Join us in ensuring that everyone – regardless of age or ability – is 100% included and 100% empowered to reach their potential and participate in society. Learn more at www.easterseals.com.
About Century 21 Real Estate LLC
The approximately 153,000 independent sales professionals in approximately 14,250 offices spanning 86 countries and territories in the CENTURY 21® System live their mission every day: to defy mediocrity and deliver extraordinary experiences. By consistently chasing excellence, giving 121% and always elevating, the CENTURY 21 brand is helping its affiliated brokers/agents to be the first choice for real estate consumers and industry professionals worldwide. Century 21 Real Estate has numerous websites to help answer specific consumer needs. They are century21.com, century21.com/global, century21.com/commercial,
century21.com/finehomes and century21.com/espanol.
Century 21 Real Estate LLC is a subsidiary of Realogy Holdings Corp. (NYSE: RLGY), a global leader in real estate franchising and provider of real estate brokerage, relocation and settlement services.
©2022 Century 21 Real Estate LLC. All Rights Reserved. CENTURY 21®, the CENTURY 21 Logo and C21® are registered service marks owned by Century 21 Real Estate LLC. Century 21 Real Estate LLC fully supports the principles of the Fair Housing Act and the Equal Opportunity Act. Each office is independently owned and operated.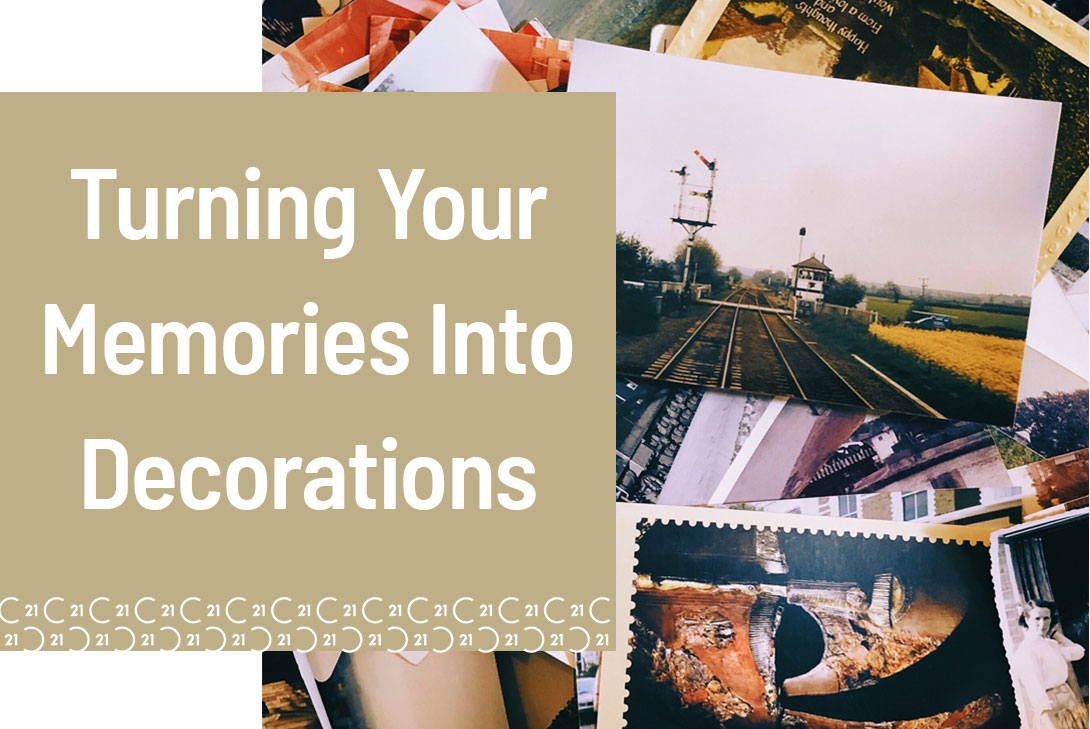 Don't let your photos sit on your phone! Take your favourite memories and bring them to life in your home by turning them into decorative pieces that start conversations and remind you of your best days.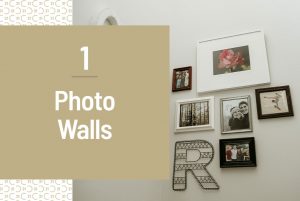 1. Photo Walls
A classic way to display photos, go beyond one or two on the mantlepiece and dedicate a wall in your house to create a gallery of memories. Choose a variety of sizes to fill the space, and don't be afraid to mix-and-match frame types and shapes. If your home tends towards neutral tones, this could be a great opportunity to add pops of colour!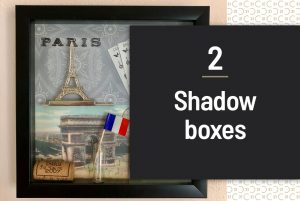 2. Shadowboxes
Shadow boxes are great for souvenir displays, giving you a reason for holding on to ticket stubs, foreign coins, and museum maps! Use some strong glue and gather some meaningful items from your travels – maps, postcards, train tickets, or any other small items you may have collected. Shadow boxes can be found online or at your local craft store.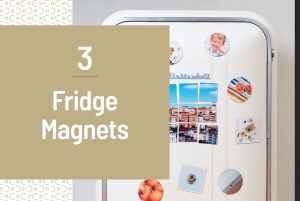 3. Fridge Magnets
We're always opening our fridges, so display your favourite moments on yours! Souvenir magnets are an obvious choice, but you can go a step further and create your own magnets using your own photos. You can find magnet sheets at your local craft stores, stationery stores, and online; simply print out your photo, glue it to the sheet, and cut to size.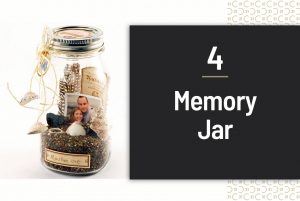 4. Memory Jar
Mason jars are a popular trend for home décor, so the next time you have a spare jar, consider turning it into a decoration to commemorate a special day by filling it with knick-knacks and mementos. Beach days are a popular option, some sand, seashells, and a photo from a day out can keep summer memories alive long into winter.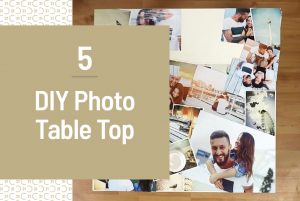 5. DIY Photo Table Top
If you want a DIY project, spruce up an old coffee table and make it a conversation piece by adding some of your photos to it! Give your table a new coat of paint and use Mod Podge to secure your favourite photos to the top. You can choose to cover your table with casting resin or pay a visit to your local hardware store for a glass tabletop cut to size (or clear acrylic, for a cheaper option). Secure your tabletop with adhesive bumpers and you've got a piece of furniture that's totally unique to you!
Monthly Features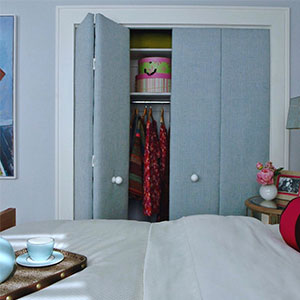 DIY Project: Upgrade your closet doors
Don't let plain closet doors be an eyesore in your room! Give them a makeover and your space will feel refreshed in no time.
Get DIY project here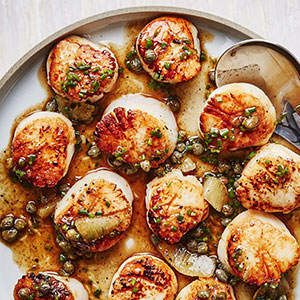 Recipe: Seared Scallops with Brown butter and Lemon Pan sauce
This easy-to-follow recipe is both elegant and delicious! Serve with linguini for an Italian-inspired seafood dinner party.
Get recipe here
Image Credits: Image 1, Image 2, Image 3, Image 4​​​, Image 5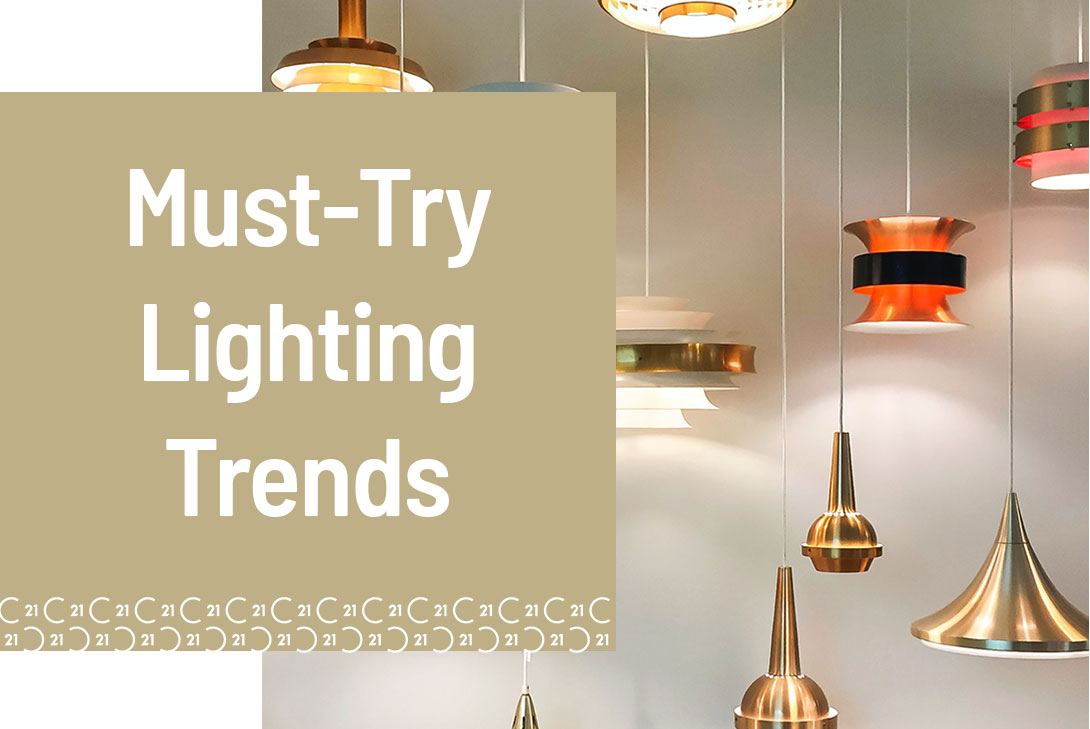 Life@Home – January 2022
Lighting is a fundamental element in any home's design. Especially during the winter months when daylight is sparse, lighting can impact the function and feel of every room. We are sharing some of the top must-try lighting trends that will brighten and refresh your home.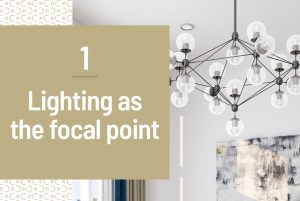 1. Lighting as the focal point
Lighting typically plays a functional, background role when it comes to room design. Instead, try making your lighting the point of focus, or the jewelry of the room. Try oversized or geometric lighting fixtures in bigger rooms to help draw the eye upwards. If you are working with a smaller space, try multiple smaller pendants or unusual, bold lighting fixtures to help open the area.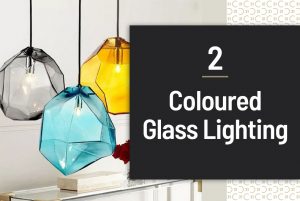 2. Coloured Glass Lighting
Make a statement, even when the lights are turned off with coloured glass lighting. These flashy and fun fixtures show off your style while adding character to your room. The colourful or patterned glass fixtures are perfect to add to any room and give off a colourful glow to help set the ambiance and capture attention. If you are looking for an elegant look, try a simple clear glass light for a uncluttered, clean feel.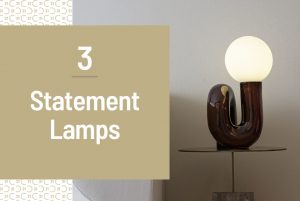 3. Statement Lamps
Floor or table lamps are a great method to add extra lighting and a décor element to any room. There are so many ways to accessorize any sized room with lamps while featuring your personal style. Try uniquely sculpted, fun textures, or bold pattern lamps that tie in with the room décor to refresh the space and add brightness. The best part about statement lamp is they can easily be upcycled, check out this easy DIY project on how to revamp an out-of-style lamp into your new décor piece.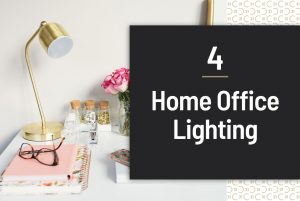 4. Home Office Lighting
With everyone spending more time working from home, proper office lighting is more important than ever. Home office lamps must be functional, but they can also serve as a décor piece if chosen correctly. You can find everything from sleek industrial to small minimalistic, and even convenient tech designs. No matter your style there is a vast array of lamps for you. It is also important to consider the light temperature. You may opt for a bright white light to help increase visibility and focus throughout the workday. Or if you want a more comforting feel, try a warm light. Using a yellow light with a shaded lamp helps deflect direct light creating a cozy atmosphere or try a sun or salt lamp to help reduce anxiety and improve your mood.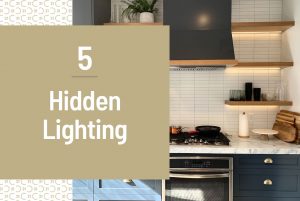 5. Hidden Lighting
Hidden lighting is a great way to elevate the look and feel of any room. Highlight furniture or artwork in your home with invisible lights or add hidden lighting above or below cupboards for extra brightness or enhanced ambiance. This elegant lighting trend does not have to be expensive, check out these LED lighting strips that can be easily applied and even have colour-changing options to match the environment in any room.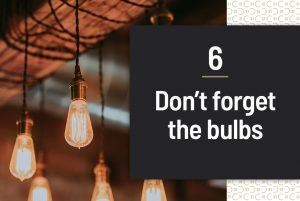 6. Don't forget the bulbs
Although lighting fixtures may be your main priority, it is important to correctly choose the accompanying bulbs as they can make or break your décor. The bulb's brightness can determine the impression of every room. Use bright white bulbs in rooms like the kitchen, bathrooms, and garages to help increase the functionality. For bedrooms, living rooms, and dining rooms opt for warmer bulbs for a cozy ambiance. Smart bulbs are also a great investment that will save you time and money. You not only can control the lights from your smartphone or smart speaker, but you can also change the hue to match the atmosphere of any room. Some smart bulbs even double as speakers, delivering music anywhere in your home.
Monthly Features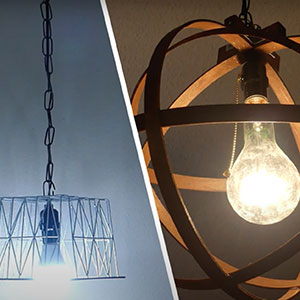 DIY Project: Pendant Lights
Pendant lighting is a must-try lighting trend, and it doesn't have to be an expensive upgrade. Check out this easy, low-cost pendant light DIY to help refresh your home on a budget.
Get DIY Project Here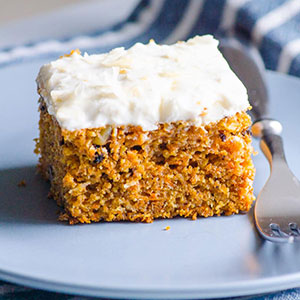 Recipe: Healthy Carrot Cake
This perfectly moist and textured carrot cake is a healthy alternative that will still fulfill your sweet tooth cravings.
Get Recipe Here
Image Credit: Image 1, Image 2, Image 3, Image 4, Image 5, Image 6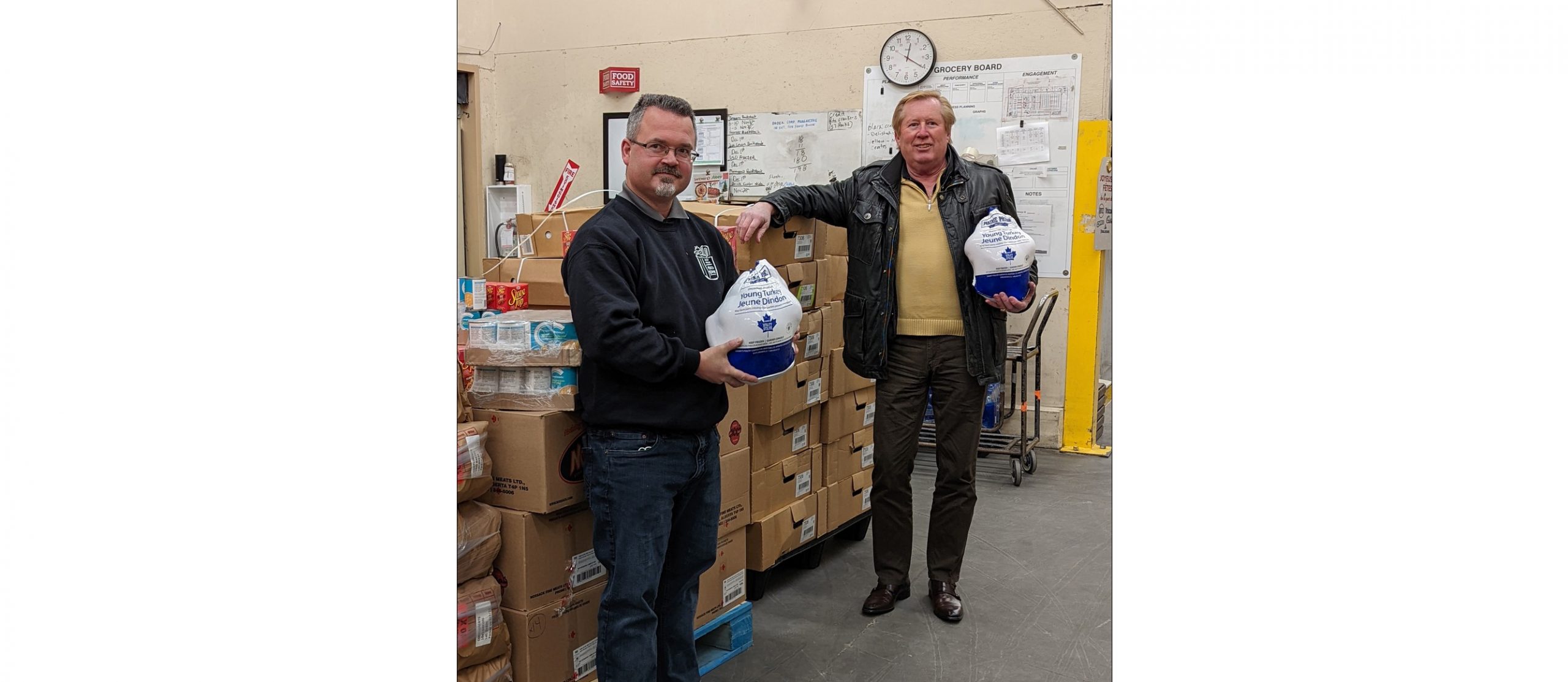 December 16, 2021 – Dale Devereaux, Broker and Owner of Century 21 Maximum in Red Deer, AB, wrapped up the 24th annual 'Feed a Family' campaign. 247 turkey and ham dinners (with all the trimmings) were donated to the Red Deer District Food Bank which will feed about 1,000 people and help central Albertans enjoy the holiday season.
24 years ago, Dale started this campaign by donating over 100 turkeys to the food bank based on the number of houses he sold that year. With the need for donations continuously growing, they invited customers and friends to help and now they have fed 27,500 people.
Due to increased food prices, low product stock and COVID benefits running out, the food bank has seen an increased demand for help this year. "The food bank has averaged 40% more clients month over month since April," says Mitch Thomson, Executive Director of Red Deer District Food Bank. "Normally 25-59 families a day come in for emergency food hampers. That has climbed to 68-75 hampers."
"With our community in need, I am happy to be able to able to give back," Dale says. "I think it's a very special moment to have a traditional Christmas meal for a lot of families." Dale plans to make the 25th annual 'Feed A Family' drive, next year, the biggest one yet to help even more central Albertans during the holiday season.
Thank you to Dale, the CENTURY 21 Maximum team, and all the donators who helped provide a Christmas meal to those in need and continue to make a difference in their community.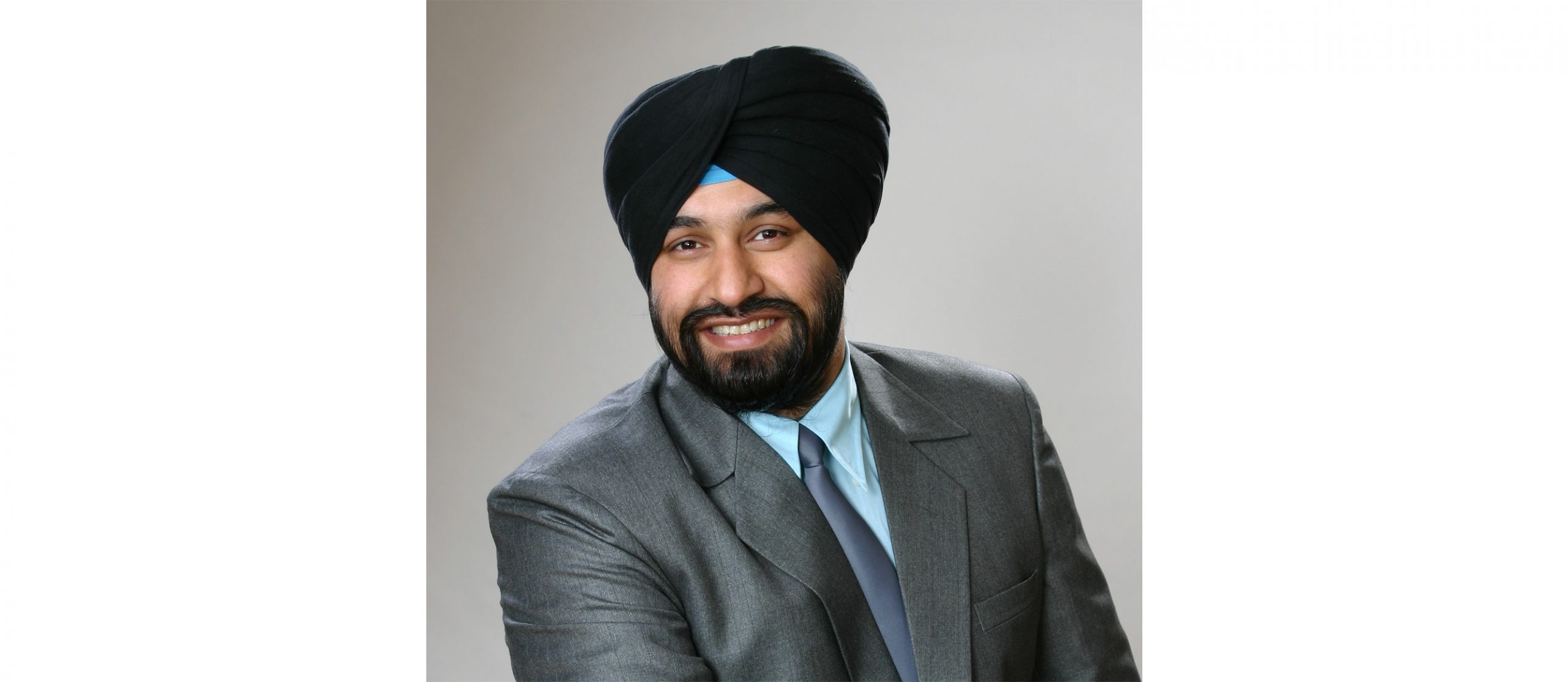 December 9, 2021 – D. Pal Singh is a new franchisee of CENTURY 21 Realty Heroes Inc. Brokerage, in Brampton, ON. He started as an independent brokerage owner in 2019 and with quick-growing success, D. Pal decided to join CENTURY 21 Canada for their support and tech tools to continue to build upon their achievements. D. Pal has been in the real estate industry for almost 20 years, working as a sales representative for over six years with CENTURY 21 Canada, and it has always been his passion.
After coming to Canada in the late '90s, D. Pal decided to combine his entrepreneurial spirit and experience from his family's real estate business in India and pursue a real estate career. During a brainstorming session with a creative friend, they came up with "Realty Heroes" as D. Pal was a superhero when it came to helping his clients buy or sell their homes. His Superman marketing became iconic in Brampton with people doing his signature hero pose anytime they would see him or his branded car. Because of the brand's success within his market, D. Pal decided to use the name when he opened his independent brokerage in 2019.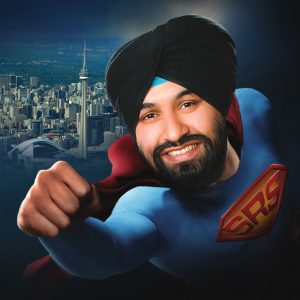 In only two years, the Realty Heroes team became very successful but found they were starting to hit a ceiling and planned their move to CENTURY 21 Canada. "We wanted to create an office which has the best technology as that is one of the most important things in today's real estate market. We want to allow our agents to be successful, so we joined CENTURY 21 which has the best-in-class technology," says D. Pal.
CENTURY 21 Realty Heroes Inc. Brokerage opens its doors in the first week of January 2022. They currently have 14 agents and intend to grow with a revamped business plan, new partnerships and much more. This brokerage will have the leading technology, marketing, and support tools, and the office is designed to help motivate agents to improve their production and reach their goals. "Each wall features a motivational quote and helps contribute to our culture." D. Pal adds, "Our atmosphere is not like any other real estate office. We have a great group of like-minded individuals who all help and push each other to be successful."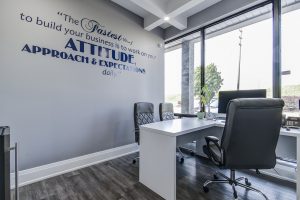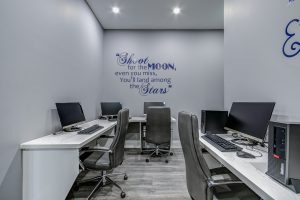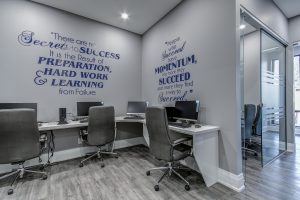 "Welcome D. Pal and the Realty Heroes team to CENTURY 21 Canada," says Brian Rushton, Executive Vice-President of CENTURY 21 Canada. "With his passion for real estate and extensive experience in the industry, we know D. Pal will continue to build upon their success and provide the gold standard level of service to the Brampton area."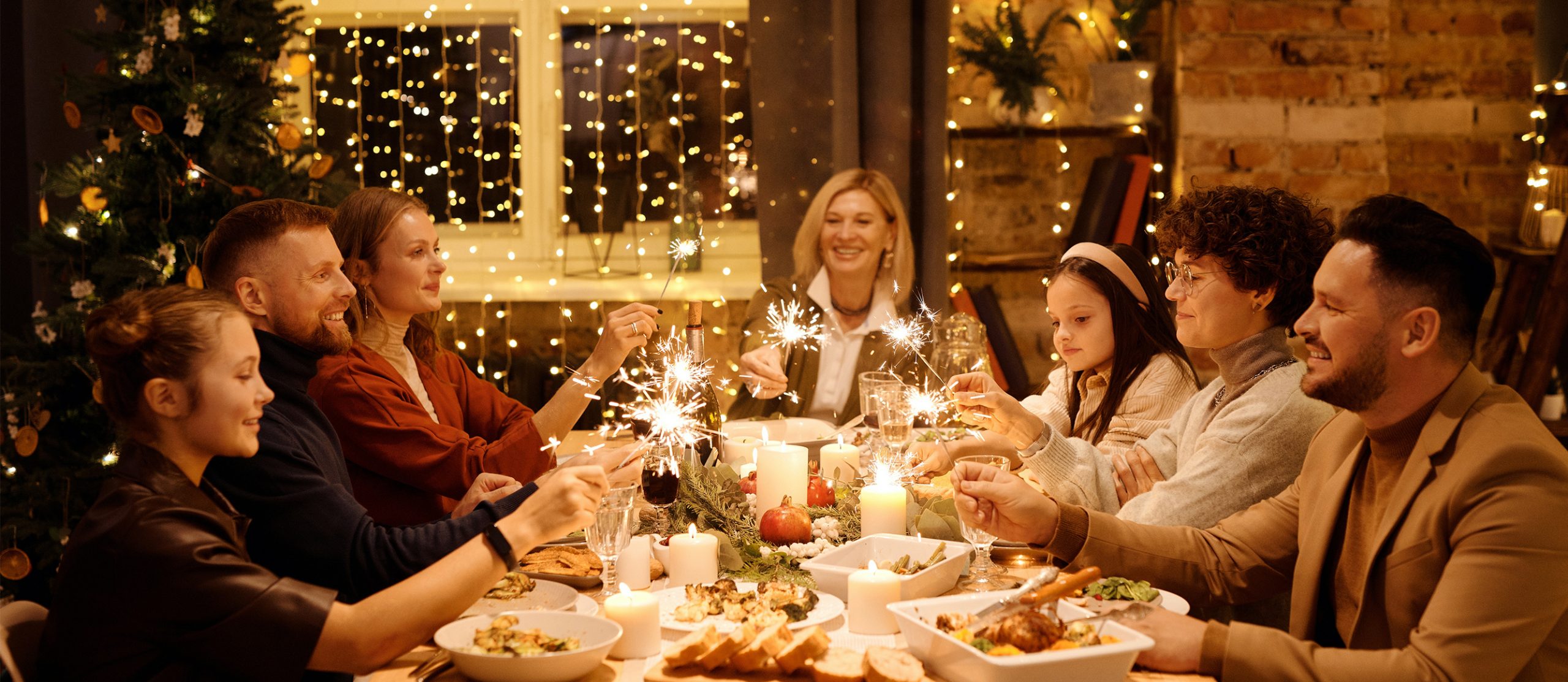 Life@Home – December 2021
Our entertaining muscles have been out of practice with the pandemic, so this year may have reinvigorated your desire to host. Your family may be expecting some of the same traditions they missed, but it's also an opportunity to try something new and mix-up routines. Some might become new traditions while others may be just a nice memory. Here are some suggestions that might get you thinking about your usual events a bit differently.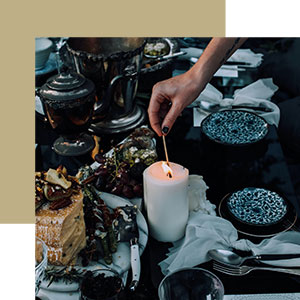 1. Have a Role for Your first Guest(s)
Being the first person to arrive at a party is always a little bit awkward. If possible, save a job for that person so that you're all prepping for the rest of the guests while getting into the party spirit. Some suggestions include taking appetizers out of the fridge, putting wine charms on glasses, helping you dim the lights to create the right mood, and lighting candles.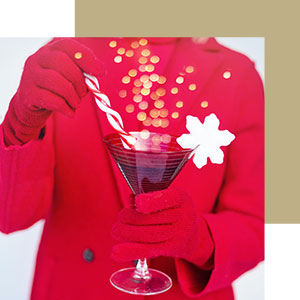 2. Create a Signature Cocktail/Mocktail
A unique drink separates a regular event from a special one. It could be as simple as a glass of prosecco with some cranberries dropped in for decoration, or an elaborate cocktail. If your guests don't drink or you are surrounded by teens, a mocktail is a nice change and it's easy to make guests feel special.  You don't need to serve it the entire event, just enough to kick-off the party.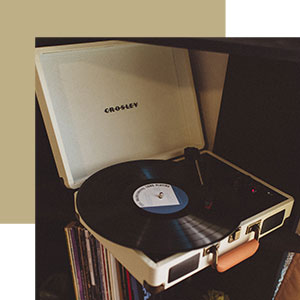 3. Mix Up Your Music Selection
Background music sets the tone for the party. Consider an online playlist where everyone can contribute songs. If you don't want too much noise competing with conversation, try modern music played by classical musicians. For example, the "Bridgerton" Soundtrack from the hit Netflix series had many current hits played classically.
4. Simplify Your Menu
Don't feel like you need to cook everything from scratch. Stick with a few things that you know are easy and turn out well and that you can prepare in advance. Then round out the food selections with some store-bought items.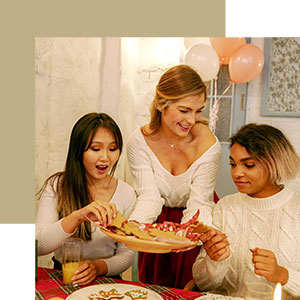 5. Don't Overcomplicate Things
If you try to hard your guests will notice, and no one will have fun. You'll never want to do it again! Figure out what you find fun and stick with it. People will feed off that energy and have a great time. Plus, it's been so long since we've all been out of the house that a simple event will seem over the top!
Monthly Feature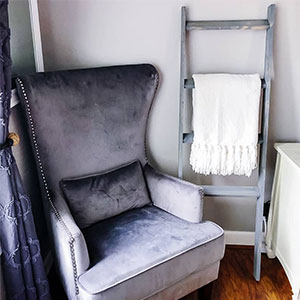 DIY Project: DIY Blanket Ladder
Try this easy DIY blanket ladder for a cheap DIY project that requires no power tools!
Get DIY Project Here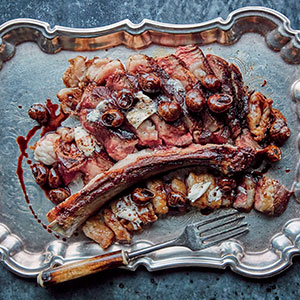 Recipe: Dry-Aged Rib Eyes with Burgundy-Truffle Sauce
This mouth-watering recipe will become your new holiday go-to.
Get Recipe Here
Happy Holidays!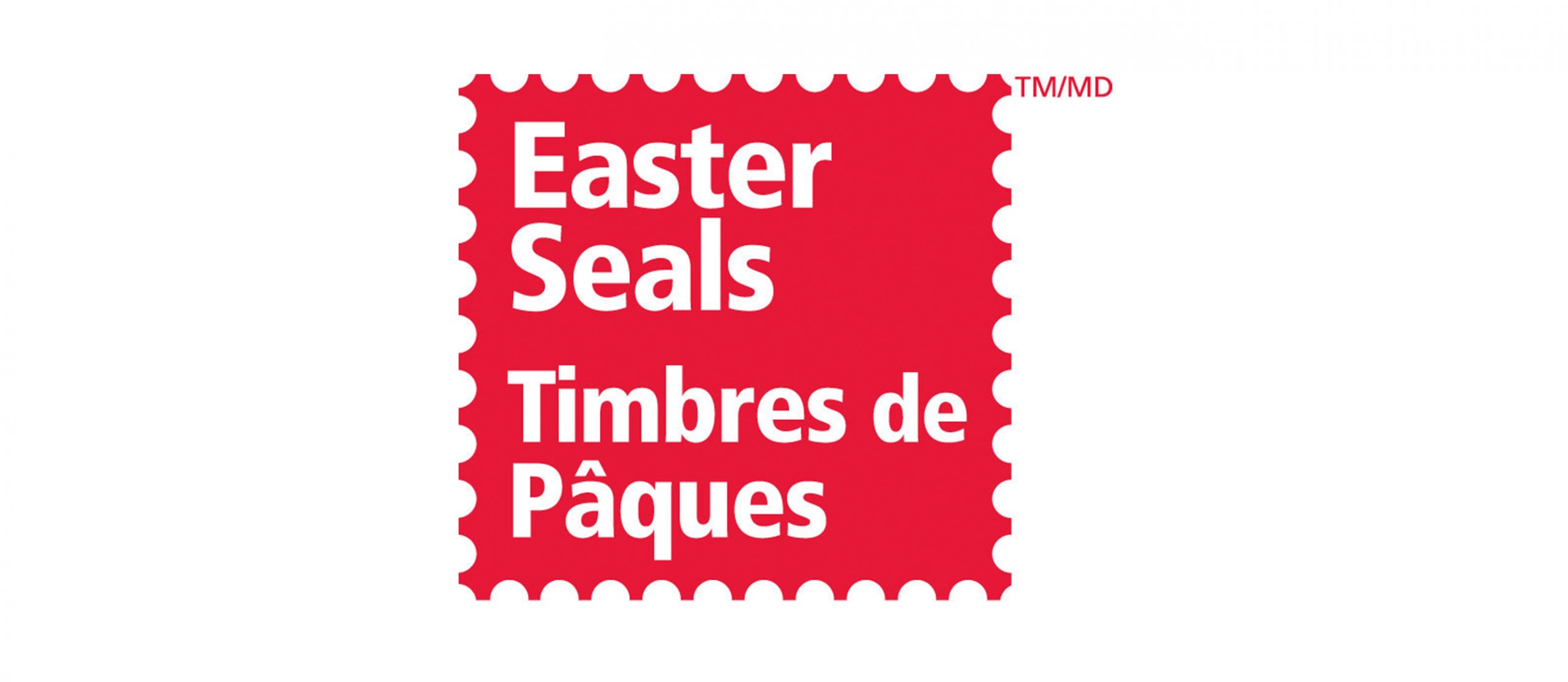 If you ever want to see how far C21-ers will go to raise money for Easter Seals, all you have to do is look up! Every year in cities across the country, C21 members take part in DropZone, the rare opportunity to rappel down a skyscraper. It's not for the faint of heart, but for dedicated fundraisers like Mir Khan, CENTURY 21 AAA Realty Inc., it's a unique way to give back. 
"Being a proud member of CENTURY 21 Canada, giving back to our community is absolutely necessary!" says Mir, who participates in Drop Zone every year, rappelling down the 28-floor Metrotown Tower in Burnaby, BC. "I was ecstatic to raise my goal. Years ago, I had the privilege to hang out with the Kids at the Squamish Easter Seals campsite and I will never forget how much Camp meant to those kids. At the site they have a memorial to campers who have unfortunately passed away, and for those kids, their time at camp was the best time of their lives. I'm always going to strive to help this cause, just to be a tiny part of that." 
How you can help
If you prefer to keep your feet firmly on the ground, there are still dozens of ways to get out in your community and raise funds. From Battles of the Bands to Date Auctions to Wine Tastings, there is no shortage of events to bring folks together (in-person and virtually!) and contribute to a great cause. CENTURY 21 B.J. Roth broke records when they raised $60,000 at the Annual Showcase of Celebrities Golf Tournament at the Bear Creek Golf Club in Barrie, ON, where the 180 golfers who participated all helped Easter Seals purchase mobility equipment for kids in their community and support kids living with disabilities. 
If the deadlines for Easter Seals donations are fast approaching, it's never too late to organize holiday events, gift drives or participate in the Closing Gifts for Kids Program, where for every purchase or sale of a property, Network members commit to donating $21 to Easter Seals in their client's name. You can check out our list below for fundraising event suggestions:
Fundraising Event ideas: 
Auction

 

Benefit Dinner

Bowling Tournament

Amazing Race

Bingo Night

Casino Night

Arts and Crafts Sale/Show

Book Sale

Cocktail for a Cause

Battle of the Bands

Birthday Parties

Car Wash

Concert/Play

Tournament Loonie/Toonie Drives

T-Shirt Challenge

Craft Sale

Pet Wash

Tailgate Party

Date Auction

Pledged Events

Talent Show

Dinner Party

Poker Tournament

Ticketed Event

Donations in Lieu of Gifts

Proceeds from Sales

Traditional Gala

Face Painting

Rummage Sale

Trivia Tournament

Fashion Show

Run/Walk/Ride

Wii Tournament

Fitness Contest

Scavenger Hunt

Wine Tasting

Flower Sale

Spin Class

Work Department

Golf Tournament

Sporting Events

Work Event
Want to know more?
For over 40 years, CENTURY 21 Canada has chosen to give back to the community by supporting the mission of Easter Seals Canada, to give kids and teens with disabilities the support they need to make unforgettable memories at Easter Seals adventure camps across the country. Throughout our long partnership, $12.5 million dollars have been raised by C21-ers, and every year our network comes through to help hundreds of children living with disabilities and their families.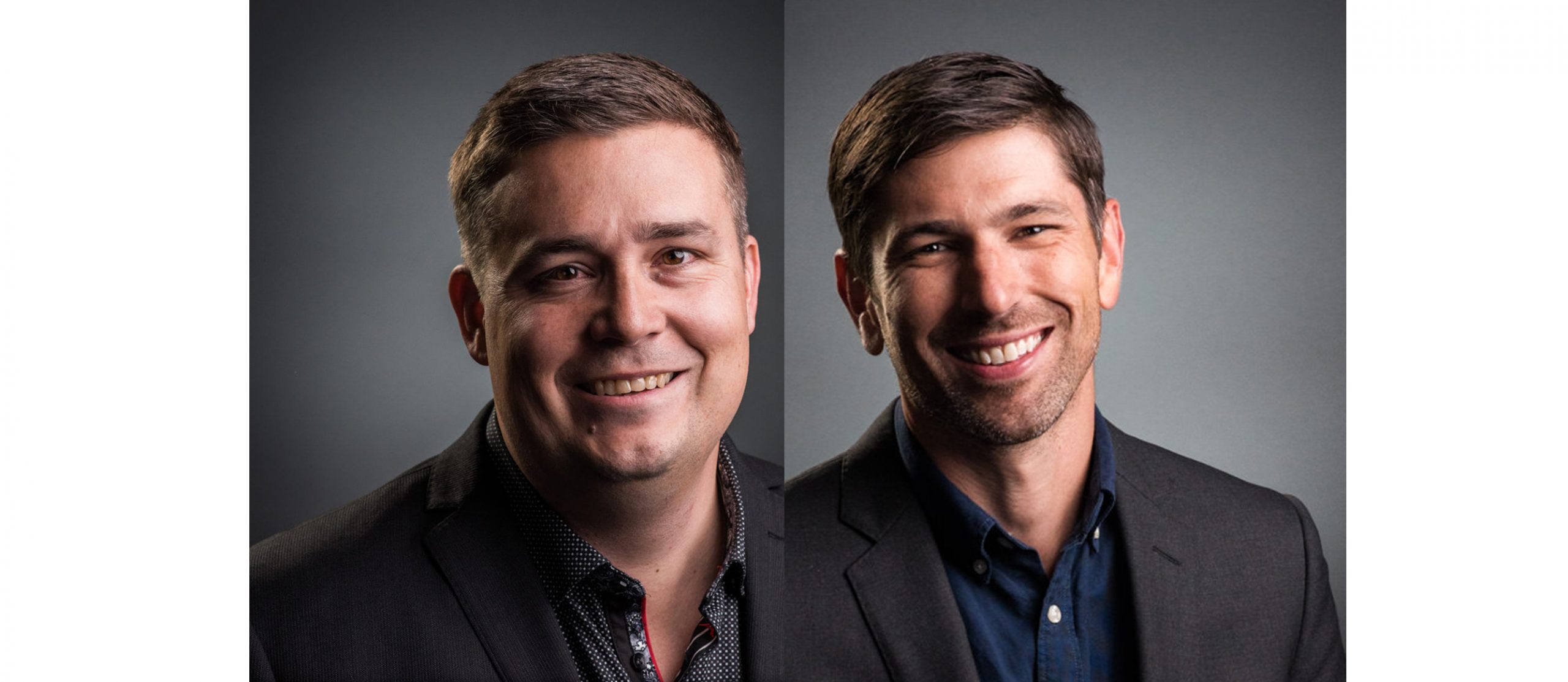 October 6, 2021– CENTURY 21 Heritage House is pleased to announce that Redline Properties in Brantford, Ontario has come aboard to join their team as of October 1, 2021. Since 2017, Redline properties has focused on high-end service, digital marketing and fostered a culture of collaboration which they are excited to bring to the CENTURY 21 family.
"A combination of their social media and marketing platforms will provide our agents with a lot of new opportunities moving forward," says Anthony Montanaro, Chief Operating Officer of CENTURY 21 Heritage House. "When we add all of that on to our existing footprint and market share, CENTURY 21 Heritage House will be set apart from the competition."
All agents will now have access to a marketing assistance to help them create professional pieces to market properties and promote their business. CENTURY 21 Heritage House uses HUB21, the C21 Canada tech platform that provides websites, a CRM, Marketing Centre, Presentation Builder, and social media promotion tool which will now be made available to all the Redline agents, along with the training opportunities for all C21 agents.
"Training is a really important part of our culture," says Jeff Thibodeau, co-owner of Redline Properties. "I'm used to running several training sessions a week for our team and I'm excited that we'll now be able to offer much more under the C21 umbrella."
CENTURY 21 Heritage House has been in business for 40 years in Woodstock, and recently expanded into Brantford in August 2020. They are welcoming 55 realtors who have sold more than 2,000 homes over the past four years.
"We never expected to grow this big, or this fast," says Mike Brown, co-owner of Redline Properties. "We are so excited to combine the best parts of our companies, and our customers can expect the same boutique vibe, now backed by the most recognized name in real estate. We want to invest in our clients and keep pushing and growing into the future."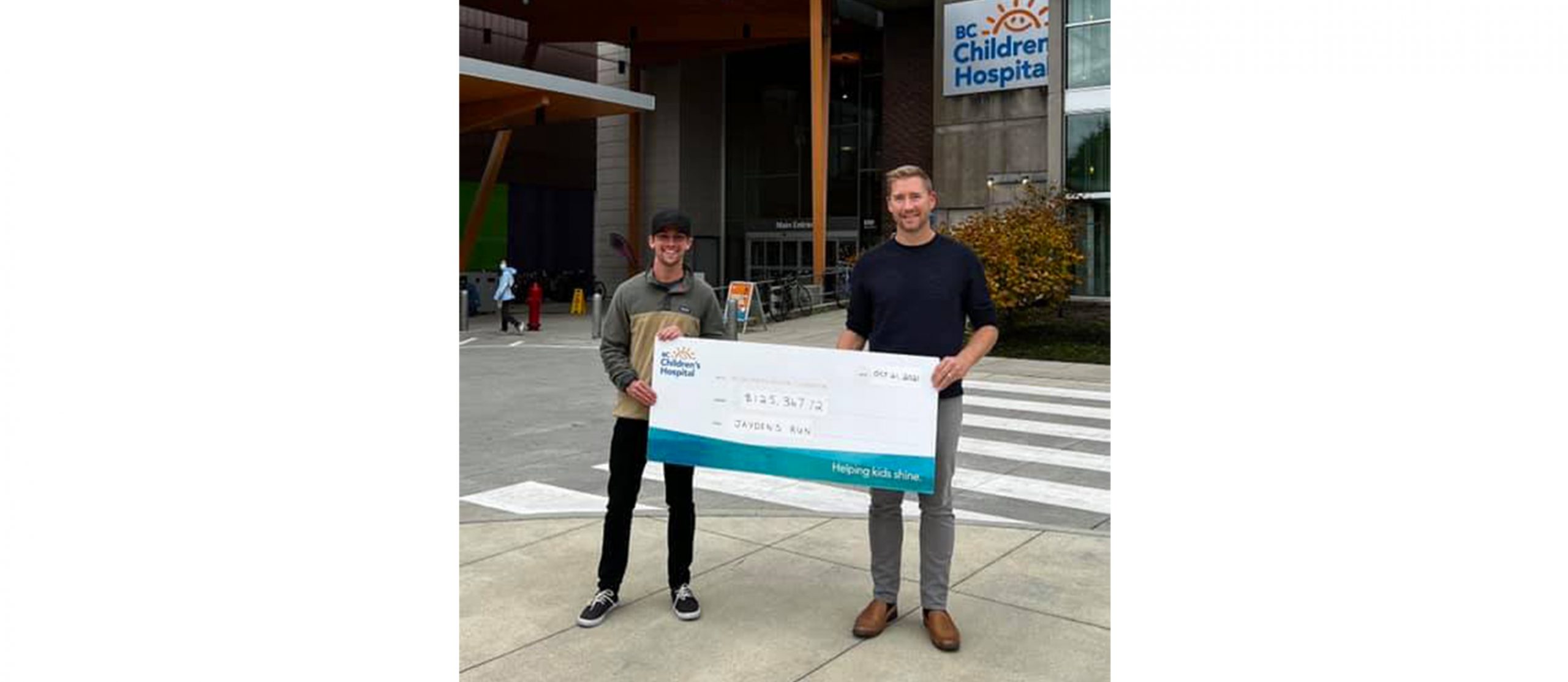 October 13, 2021 – Two members of CENTURY 21 Creekside Realty Ltd. ran in support of B.C. Children's Hospital. Sales rep Jayden Lee and C21 Creekside Realty owner Cameron Van Klei started at the C21 office in Chilliwack at midnight on October 2 and ran 103km to B.C. Children's Hospital. Their endurance was put to the test, but they were able to complete the run in 11.5 hours, excluding break times, and beat their fundraising goal and raised $125,367.72 while lifting patients' spirits along the way.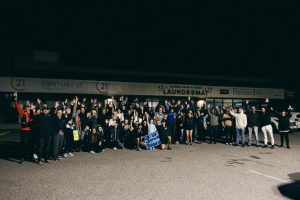 The effort has a personal connection for Lee. Jayden was diagnosed with Acute Lymphoblastic Leukemia in 2015, when he was 15 years old, and completed his chemotherapy in 2018. "I wanted to give back to the hospital that helped me through the difficult three and half years of treatment," he says. During a late-night brainstorm, Cameron mentioned the idea of running to the hospital, and they both laughed it off as Jayden knew how long the trek was from the numerous drives from Chilliwack to Vancouver during his time as a patient. The next morning Jayden tried a 10km run and was sold on his friend's crazy idea.
Cameron and Jayden first met at a CENTURY 21 Creekside Realty Ltd. career night and quickly become good friends. Although Jayden originally wanted to pursue a career in nursing after seeing first-hand all the amazing work they do, he didn't have enough volunteer hours due to his time in the hospital. While working towards completing it, Jayden's father mentioned the C21 Creekside careers night, knowing his son had always been interested in real estate. Jayden attended and quickly realized helping people find their forever homes was his true calling. He completed the REALTORS® course right out of high school and joined the CENTURY 21 Creekside Realty Ltd. Team in 2018.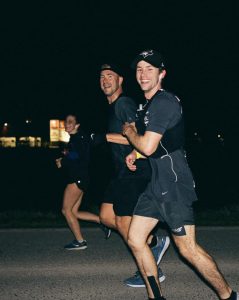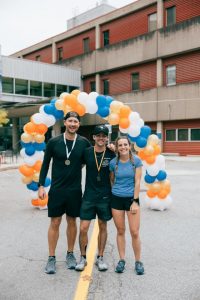 Training for the journey was essential as neither of the men were long-distance runners. Starting January 2nd, they followed a strict training guideline that Jayden's grandmother, a Boston marathon runner, had created specifically for them. Their preparation had many setbacks, including Jayden being out for about two and half months due to a knee injury. But that did not stop him, once he was healed, he completed a 31km, 42km, and 60km run in three consecutive weeks. Cameron also suffered a knee injury and after 72km, had to bike a portion of the 103km run to give the injury some rest.
Although the training and run were both physically and mentally demanding, Jayden and Cameron both had plenty of motivation to keep them going. "Being able to say that I spent three and half years at Children's and was able to run from Chilliwack to Vancouver was just one of the things that motivated me," says Jayden. On the day of the event, family, friends, supports, and patients created signs and cheered the runners on in their last kilometers. Children who couldn't go outside supported from their hospital windows and lined the route with their pictures and treatment stories to help motivate Jayden and Cameron through the finish line. Cameron shares, "I really underestimated how much hope Jayden's story brought to a bunch of the kids."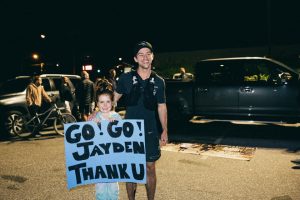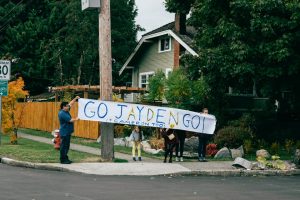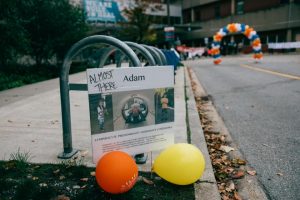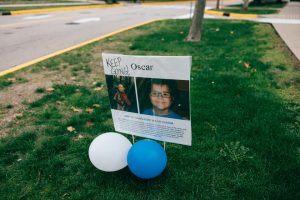 "'Make everyday count' has been CENTURY 21 Creekside's motto for years and that's really what this whole run was about." Jayden adds, "I think it's important in life to do things that are out of your comfort zone and scare you because that's how you grow. I never knew I was capable of running over 100km, but I do now, and I grew a lot as a person along the way. I feel like I was given a second chance on this earth to use my story to help others and show these kids that you can do anything you put your mind to."
The money raised will go toward life-saving medical equipment and research for childhood illnesses at BC Children's Hospital.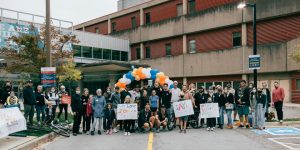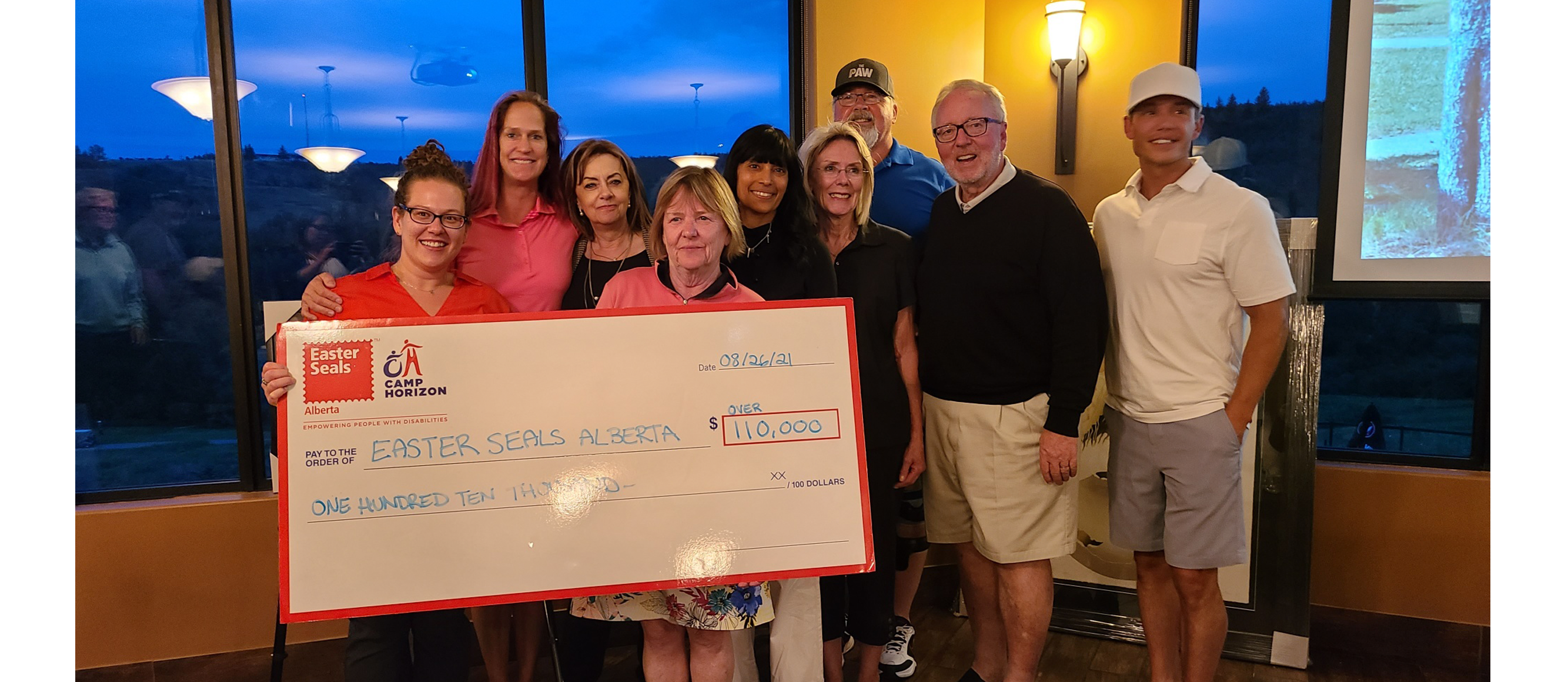 September 20, 2021 – CENTURY 21 Foothills Real Estate hosted the JC Anderson Memorial Golf Tournament in Foothills, AB. This annual event proved to be another successful fundraiser, raising $110,000 for Easter Seals Alberta, helping many children living with disabilities and medical conditions.
The 78 golfers started the day at the Sirocco Golf and Country Club, a local course with unique challenges and unparalleled beauty that winds its way through the Pine Creek Valley. After the tournament, the golfers, family, friends, and supporters enjoyed dinner and an auction hosted by Tiffany Gordon, daughter of CENTURY 21 Foothills Real Estate owner and manager, Blair and Beverly Gordon. Tiffany is a CPGA golf professional and was very instrumental in the success of this event.
The ≈ was founded in support of the late JC's vision to ensure kids with disabilities had a place to play and belong, no matter what their diagnosis. This annual fundraiser provides an opportunity for them to attend Easter Seals Camp Horizon, a one-of-a-kind magical place that empowers them to reach their full potential. "Even though the camp is not open for the second year in a row because of COVID-19, we managed to raise awareness for this important cause and attract people that gave generously," says Blair.
CENTURY 21 Foothills has been a big supporter of Easter Seals Alberta over the years. Their numerous successful fundraising events and the majority of their over 50 agents across six offices in the Foothills area donating $21 per deal, earned them the #2 C21 Easter Seals fundraising company in 2019.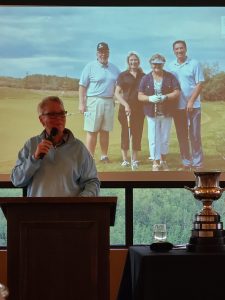 Tiffany Gordon – Emcee of the event