February 2021
Decorating your home can be a fun activity and use of creativity, but it is easy to go overboard. Simple decorating mistakes can lead to your home looking cluttered and messy. We are sharing the most common decorating errors and their easy fixes to help you achieve an organized and visually appealing home.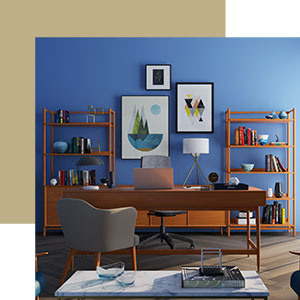 1. Overcrowding Open Spaces
Open selves or tabletops are a perfect space to display décor items, coffee table books, or memorable photos, but adding too many pieces can make the display cluttered and overstimulating. Leave open space between pieces. Avoid displaying paperback, binders, or unattractive books. And steer clear of overcrowded pictures by featuring only cherished photos. (For a more artistic look, try candid shots in black and white.) These steps will help you achieve a cleaner look.
2. Adding Too Many Colours
"Less is more" is the mindset to have when considering what colour pallet to decorate your space with. Having too many colours can lead to the room feeling chaotic and overwhelming. Although there is no official limit, try sticking to 1-2 hues partnering them with neutral-coloured items. Pay attention to how much these colours are used and where they are placed to make your space feel balanced and soothing.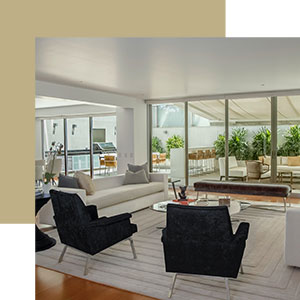 3. Consider Your Furniture
Furniture can easily make or break any room, so you must be very careful when picking your pieces and the placement for your space. When you are selecting your furniture make sure each scale is similar, as mixing the sizes can make a room look carelessly thrown together. You must also consider the size of the room because overcrowding a room with large or too much furniture can make the space feel small. Another common mistake is where you are placing your furniture. Arranging these pieces up against the wall can make your room look cluttered. Try pulling the furniture towards the centre of the room to give your space an open, harmonious feel.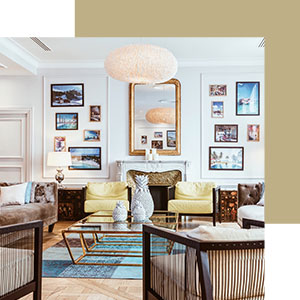 4. Hanging Pictures
Photo walls are a great way to feature cherished memories or your artistic style, but if they are not hung correctly it can be an eye-sore getting unwanted attention. Hang your images in an organized and balanced fashion – check out these tips for layout ideas. Before you nail the frames in place, use painter's tape and scrap paper to test out the arrangement.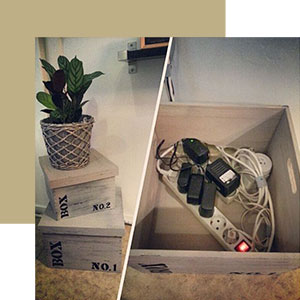 5. Hide Technology
Technology is not always the prettiest sight to see, so try hiding it when possible. Camouflage wires, TV components, and remotes in decorative boxes. Recycle tech you are no longer using like your old fax machine, DVD collection, or large stereo speaker, or upcycle vintage items as featured décor pieces. If you really want to hide all your technology, consider a TV that doubles as an art piece.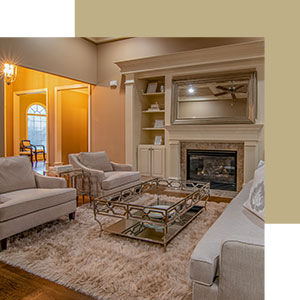 6. Examine Your Rug Size
A common decorating mistake is choosing the wrong rug size for the given space. A mis-sized rug can throw off an entire room, making it feel small and off-balanced. Consider this size and layout guide when picking a rug to make sure the item is unifying your space.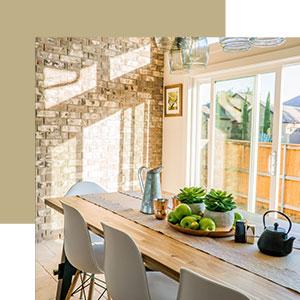 7. Brighten Your Space
Dark rooms can make your space feel cluttered and messy. Let in natural lighting as a solution to make the room feel open and joyful – it can always help your mental and physical health too! If you are limited on the amount of natural light the room can get, try adding in lamps, mirrors, or bright coloured items as a replacement.
Monthly Features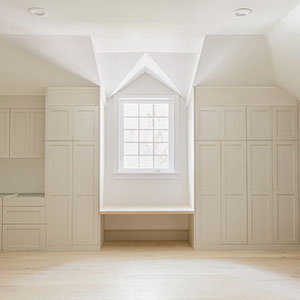 DIY Project: How To Make Ikea Cabinets Look Like Built-In Cabinets
Create beautiful built-in cabinets without breaking the bank. Check out this DIY project using Ikea Cabinets!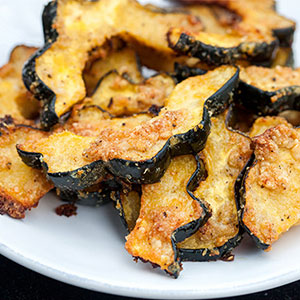 Recipe: Roasted Parmesan Garlic Acorn Squash
This tasty, tender snack is simple and takes under 30 minutes to make!
Image Credits: Image 1, Image 2, Image 3, Image 4, Image 5, Image 6, Image 7