January 2021
The Benjamin Moore 2021 colour of the year is Aegean Teal – a rich blend of blue, green and grey that creates a natural harmony. This intriguing balanced, and deeply soothing, colour allows you to take a moment to reflect and reset. It is a versatile colour that works in a variety of spaces and functions and brings stability during uncertain times. As you are spending more time at home, try adding the colour of the year into your home décor for an easy refresh of your space.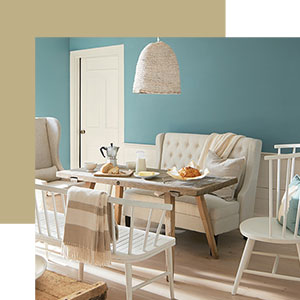 1. Paint Your Walls
Aegean Teal is a great paint colour that brings harmony to any room. This colour can be painted on all walls while still bringing a sense of balance and calmness. Or use it on a feature wall to add a pop of colour – try a panelled wall for added texture. Aegean Teal looks especially lush when paired with white furniture or cabinets for contrast.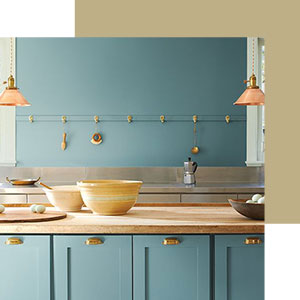 2. Refresh Your Cabinets
If your kitchen needs a remodel but you are not looking to break the bank, try painting your cabinets with the 2021 colour of the year. Aegean Teal hue cabinets are a quick and easy way to refresh your kitchen – or bathroom, office, and bedroom- while adding a warm elegance. Upgrade to brass hardware for extra depth and to allow the colour to shine.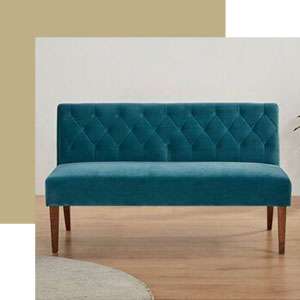 3. Make a Statement
The 2021 colour of the year makes the perfect statement chair hue. An Aegean Teal chair can be the featured statement piece in any room while bringing a sense of peace and tranquility. Try a couch in the living room, a rolling chair in the office, an ottoman in the bedroom, and barstools in the kitchen to stimulate your energy in 2021.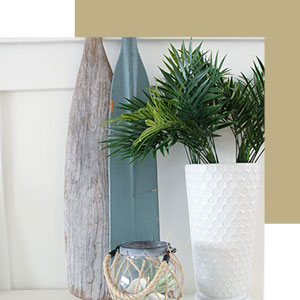 4. Refresh with Décor
If you are looking for less permanent home design changes, try adding Aegean Teal décor pieces. Lamps, vases, artwork, or curtains are great ways to add pops of colour to your home without a permanent commitment.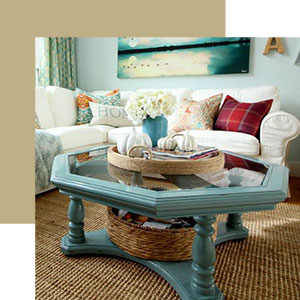 5. Revive Your furniture
Aegean Teal is the perfect colour to refresh old or refurbished furniture. The hue works great on coffee tables, side tables, chairs, benches, and more. Pair the piece with white furniture or upholstery to make it the feature of any room. (Check below for an easy reupholstering DIY project).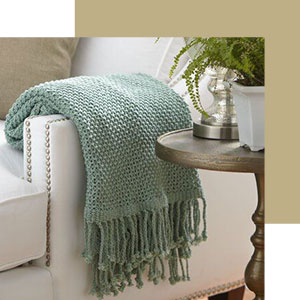 6. Add a Soothing Blanket
This balanced, soothing colour of the year makes the perfect wash for a cozy throw blanket. Reflect and reset while in the comfort of an Aegean Teal coloured blanket that brings a warm elegance to your living room, bedroom, or office. Or add coloured towels to revive any bathroom.
Monthly Features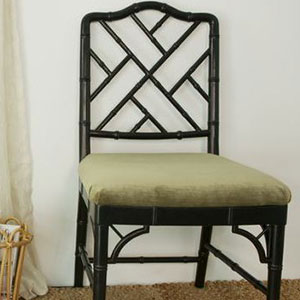 DIY Project: How to Reupholster a Chair
Transform your furniture with this easy upholstery DIY project. (No sewing required!)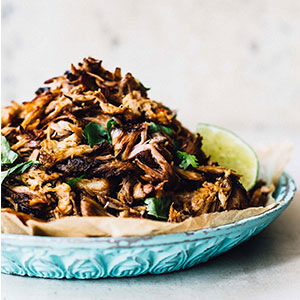 Recipe: Easy Crockpot Carnitas
Check out this simple recipe for savory crockpot carnitas for your next go-to dish.
Image Credits: Image 1, Image 2, Image 3, Image 4, Image 5, Image 6