Don't let your photos sit on your phone! Take your favourite memories and bring them to life in your home by turning them into decorative pieces that start conversations and remind you of your best days.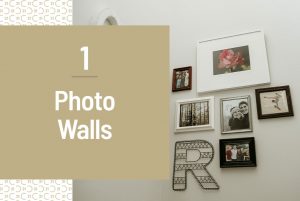 1. Photo Walls
A classic way to display photos, go beyond one or two on the mantlepiece and dedicate a wall in your house to create a gallery of memories. Choose a variety of sizes to fill the space, and don't be afraid to mix-and-match frame types and shapes. If your home tends towards neutral tones, this could be a great opportunity to add pops of colour!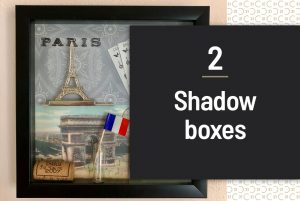 2. Shadowboxes
Shadow boxes are great for souvenir displays, giving you a reason for holding on to ticket stubs, foreign coins, and museum maps! Use some strong glue and gather some meaningful items from your travels – maps, postcards, train tickets, or any other small items you may have collected. Shadow boxes can be found online or at your local craft store.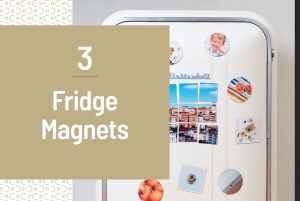 3. Fridge Magnets
We're always opening our fridges, so display your favourite moments on yours! Souvenir magnets are an obvious choice, but you can go a step further and create your own magnets using your own photos. You can find magnet sheets at your local craft stores, stationery stores, and online; simply print out your photo, glue it to the sheet, and cut to size.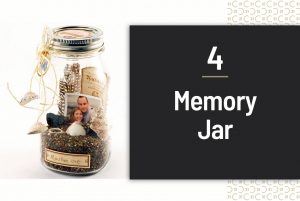 4. Memory Jar
Mason jars are a popular trend for home décor, so the next time you have a spare jar, consider turning it into a decoration to commemorate a special day by filling it with knick-knacks and mementos. Beach days are a popular option, some sand, seashells, and a photo from a day out can keep summer memories alive long into winter.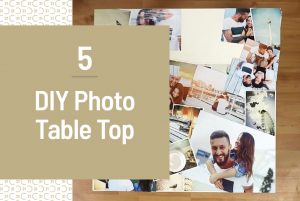 5. DIY Photo Table Top
If you want a DIY project, spruce up an old coffee table and make it a conversation piece by adding some of your photos to it! Give your table a new coat of paint and use Mod Podge to secure your favourite photos to the top. You can choose to cover your table with casting resin or pay a visit to your local hardware store for a glass tabletop cut to size (or clear acrylic, for a cheaper option). Secure your tabletop with adhesive bumpers and you've got a piece of furniture that's totally unique to you!
Monthly Features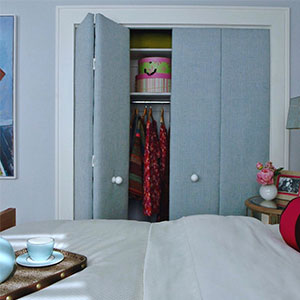 DIY Project: Upgrade your closet doors
Don't let plain closet doors be an eyesore in your room! Give them a makeover and your space will feel refreshed in no time.
Get DIY project here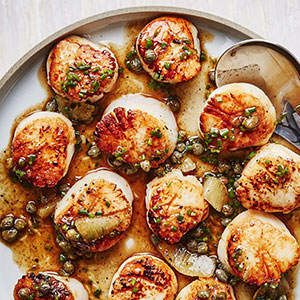 Recipe: Seared Scallops with Brown butter and Lemon Pan sauce
This easy-to-follow recipe is both elegant and delicious! Serve with linguini for an Italian-inspired seafood dinner party.
Get recipe here
Image Credits: Image 1, Image 2, Image 3, Image 4​​​, Image 5